There is no real way of knowing how you will adapt to a situation before you're plunged right into it. The circumstances of the last year have left us all a little on edge. The pandemic has brought to light societal issues in relation to privilege, class and healthcare to name but a few. For those of us who are lucky enough to live plentiful lives, we have been shaken roughly awake, shaken out of the false sense of a predictable world we thought we could control, and thrown into a colder reality more reflective of what life actually is all about: the unknown.
Luxury to necessity
Working from home seemed like such an elusive concept to most of us before this pandemic. Discussions with friends, in and out of the office, would turn towards the topic, and many people cited it as a top dream for day to day life. Not necessarily working from home all of the time, but the flexibility to work from home a couple of times a week. Net Affinity had recently introduced a policy where staff could work from home for a day a week, and it was still a novelty – and a luxury! – by the time the pandemic hit. Suddenly, we were all locked down in our respective households full time, non-negotiable, case closed. We, like countless other companies around the world, had no choice but to adapt. And we did. As a company, Net Affinity has adapted to become a remote-first working environment. Furthermore, we've decided to continue operating with a remote-first policy post-Covid, because we know it is the best thing for our staff's happiness, well being and even work output.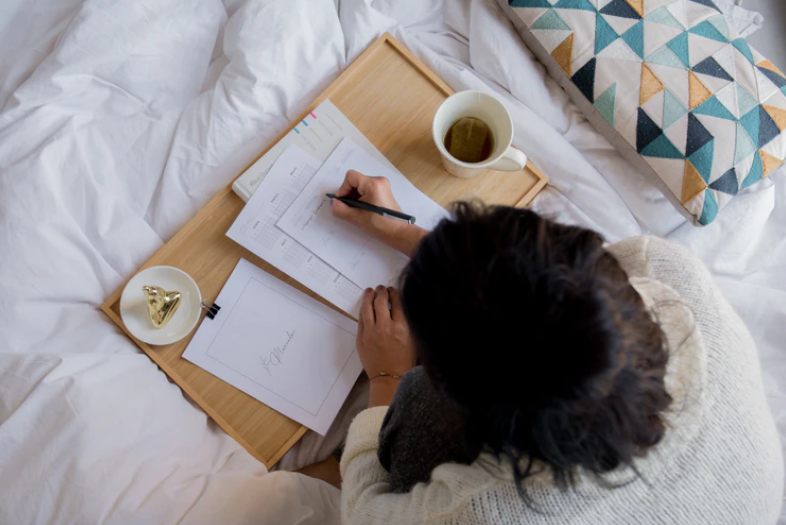 Late last year, a survey by Hubstaff found that 58.25% of companies plan to combine remote and in-office work in the future. Recently, Leo Varadkar, Tánaiste, published Ireland's first National Remote Work Strategy – a plan to make remote working a permanent option in post-pandemic Ireland.
In a statement, he said: "We can have a new and better normal incorporating all that we have learned from living our lives and doing business in a very different way. The requirement to work from home where possible, for reasons of public health, has demonstrated how viable home, remote and blended working can be. Post-pandemic, I want remote working to be part of a whole new world of work and this new Government strategy sets out how we will enable it."
How has having to work from home changed our lives for the good?
"Working remotely enabled me to go back to Slovakia, undergo surgery and recover in my home environment with family," says Sarka, a Senior Digital Marketing Specialist here at Net Affinity. "I love working remotely, I am happy with the better sense of work life balance it has allowed for. I love my morning routine which includes journaling, yoga, walks – it brings me joy and peace."
eCommerce Manager Sara, says: "Working remotely works great for me. I'm much more relaxed. The time I had been using for commuting is now spent on doing things I enjoy – sports, walking, cycling. I know that for many people working from home might mean the line between work life and private life is more blurred but I have no issues with closing my laptop once the job is done!
Another positive thing I have noticed is that meetings can be just as efficient and productive virtually as they can be face to face. I work directly with clients, which I love, and although I am looking forward to returning to some form of face to face contact with them at some point, it is still reassuring to know the ability to have virtual meetings gives us full flexibility."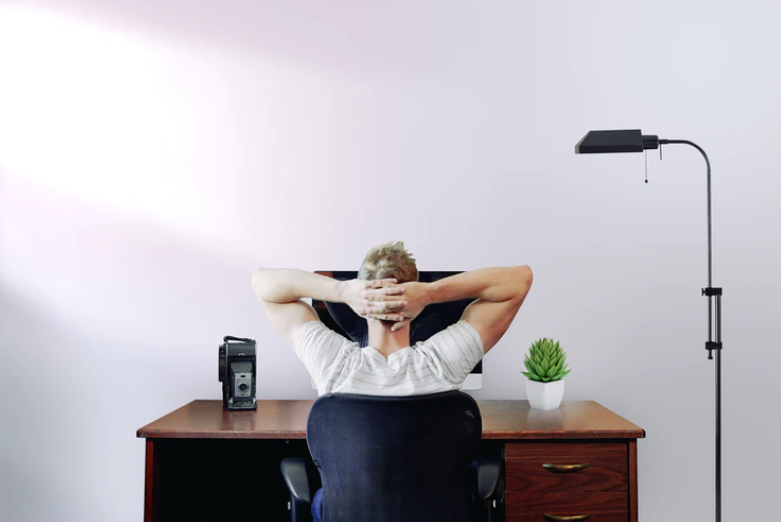 What do we miss about working in an office together?
One of our strengths at Net Affinity is undoubtedly the people. The culture in our office environment was effortlessly comfortable, friendly and relaxed – over the sound of keyboards tapping and brains working hard, there was always a laugh being had in one corner or another! That's what happens when you have people working side by side who actually like each other.
Although we are no longer sitting side by side or spending social time together physically, we've managed to keep our bonds strong by keeping in touch with each other via virtual coffee mornings, baby showers, charity events, and of course the odd pub quiz.
Onboarding & Implementation Specialist, Laura, says: " I really enjoyed the office culture and being able to see all the lovely faces in Net Affinity every day! Although I still feel very close to my co-workers (we're good for regularly chatting virtually over coffee!) I do miss the good vibes and energy that we had in the office. Keeping up virtual company activities helps though, and can make it feel like I'm working with my colleagues almost as closely as if I was sitting right beside them in the same room again.
I'm living in a new city now (Strasbourg in France) and I love to explore it, be that for walks near my house or a trip to the beautiful Alsace area (whenever there's no lockdown). This has given me the opportunity to live closer to my family, my friends and my fiance's family, which has definitely made my day to day more exciting."
What does the future hold for remote working?
Sara says: "I think loads of companies have realised they can trust their employees and remote work doesn't impact productivity in a bad way whatsoever (on the contrary, it actually can improve productivity). Also, Digital Nomads has become a huge community over the last couple of months so the trend of people looking for remote only jobs that suit their lifestyle choices will only continue to grow. Nobody thinks about remote working in a flippant, wary manner anymore. We've all learnt quickly how to manage it well and trust each-other. Despite all of this craziness, that's a good lesson."
And what about for hotels? Following the developing trend very closely, last year some hotels delved straight in and built packages specifically targeted towards remote workers. Lockdown will not last forever, and there will be a desire in people to shake up the monotony of doing everything from home – people notably tire from working at home constantly. This is without a doubt an area you should jump on in 2021, as we previously mentioned in our recent hospitality trends piece! Think about your hotel and consider factors like high-speed wifi, comfortable seating and desk space, quietness, room temperature control and any additional amenities that may be attractive.
Like what you read today and interested in learning more? Sign up to our blog for weekly insights straight to your inbox.