With new kinds of guest expectations post-Covid, it's important you take time to consider the entire guest experience. Who are they, and how can you make their experience better?
Booking behaviour has changed, and people want to see their values reflected back in brands they engage with. As hoteliers, it's important to truly understand this when you are looking at your book direct strategy and your guest communication. In order to have healthy direct bookings, you need to understand guests, and communicate well with them.
Earlier this year, we had a really interesting chat with Will Howes from Revinate and Lucy Clugston from the Fitzwilliam Hotel, Belfast. We discussed the changing landscape of hospitality, and the benefits of a CRM system in relation to strengthening your relationships with guests (something that's more important that ever for you to be able to do). Here are some key takeouts.
Firstly, what is a CRM system?
A CRM system should help with you with your guest-relationship management. It should also help you to manage the needs of your guest. By bringing all of your guest's data together into one place (who are they, where are they from, what are their preferences, what segment are they in, how many times have they stayed with you before… etc) it should help you communicate more easily with guests based on their individual habits/preferences, by allowing you to segment their data and personalise communications.
The point is to keep your guests coming back again and again. As a hotelier, your CRM system should help you, not hinder you! It doesn't take away from that real time with guests – rather, it should actually help to strengthen your relationships with them by strengthening your understanding of who they are and what they want.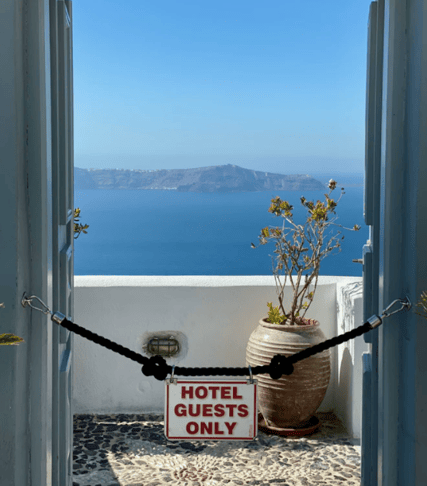 What are the benefits of a CRM system?
Lucy from the Fitzwilliam Hotel has noted many benefits of using a CRM system, all centered around strengthening guest relationships (leading to more direct bookings!) A CRM system can:
Give you a greater understanding of your guests
Give you an opportunity to build relationships with guests that last
Give you an insight into how they book and what channels they book from
Give you an opportunity to see if guests are engaging with your hotel's marketing efforts
Hotels naturally tend to have bits and pieces of data scattered across different departments. The great thing about a CRM system is that it will unify all of this data, allowing you to segment properly and create more targeted and personalised campaigns. This is the real glowing benefit of a CRM system.
Like all of your tech, your CRM system will of course need to integrate with your booking engine. (You can learn more about our award winning booking engine here, in case you are interested). In your hotel, various data is probably gathered by many different members of staff. You need everyone on the team to understand the importance of getting the right information from guests, and storing it in the right place. Make sure you explain why it's important! Get buy in from everyone. If staff understand that it translates back into more revenue for your hotel, meaning everyone reaps the benefits, you will run into less issues.
Healthy, positive engagement with your guests all starts with data. We can't stress this enough. Having the right data about your guests will help – their names, email addresses, where they live, what are some of their preferences, etc. The more information you have, the better, more personalised and targeted campaigns you can create, and hopefully you will attract guests with these campaigns going forward.
Can you do all this without a CRM system? You can… but segmenting data manually will take up useful, precious man power that could be better utilised elsewhere.
What kind of success have Fitzwilliam Hotel, Belfast seen with their CRM?
Last year, Fitzwilliam Hotel, Belfast designed a 'Welcome back offer' during the summer following reopening after lockdown. They targeted people who had stayed with them previously over the last two years during July, August and September. They saw a 40% open rate, and the campaign was a very successful one overall.
They also designed a Black Friday book direct offer, with a strong book direct message, and targeted previous guests for a midweek break. The guests they targeted had stayed midweek over the last two years. They had a whopping open rate of 60% and deemed the campaign incredibly successful! These are just two small examples of how targeting the right people, with the right message, can result in genuine success for a hotel.
What about GDPR?
Some hoteliers might get a knot in their stomach when GDPR comes up in relation to guest data. But if you think about it, GDPR is actually a good thing. It makes you genuinely review who is engaging with your communications, and helps you sift through the people who aren't interested. The goal is not to gain thousands upon thousands of email addresses belonging to people who are not interested in hearing from you. This only leads to unsubscribes, which doesn't bode well for your performance. The goal is to target people who are genuinely interested in your hotel, and to communicate with them in a personalised way, that strengthens your relationship. Make them want to come back.
Have you subscribed to our blog? Sign up for weekly insights straight to your inbox.