Today, you'll learn how to craft a killer subject line that will make sure your emails get opened and your open rates increase. We will show you how to master email content to increase your direct bookings.
Our audience is smarter than ever when it comes to digital communications. Today's consumers are more connected and have higher expectations than ever before.
On average, consumers check their mobile device as much as 150 times per day. Research from Oracle shows that the average user sends and receives 121 emails a day. By 2018, this number is predicted to climb to 140.
With so many messages overflowing in your prospects' inboxes, it's easy to understand why the majority are ignored or end up in the trash—so how can you make your newsletter stand out in the inbox and convert?
Keep reading to find out.
How to craft a killer subject line
You might think that subject lines aren't the sexiest topic in 2015, but we can't deny that they are the most critical component of any email marketing campaign. The reason is fairly obvious – no matter how fascinating your copy or how brilliant your design, it won't be seen unless the subject line seduces subscribers to engage. That is exactly why you need to spend some extra time crafting an irresistible subject line.
So let's get started.
5 Hot tips:
1. Choose words that automatically attract the eye
Studies show that ''Urgency" subject lines (extended, hurry, last chance, limited time, now, still time) performed the best, followed by "Benefit" (best, cheapest, easiest) and "Command" subject lines (buy, click, get, open, try).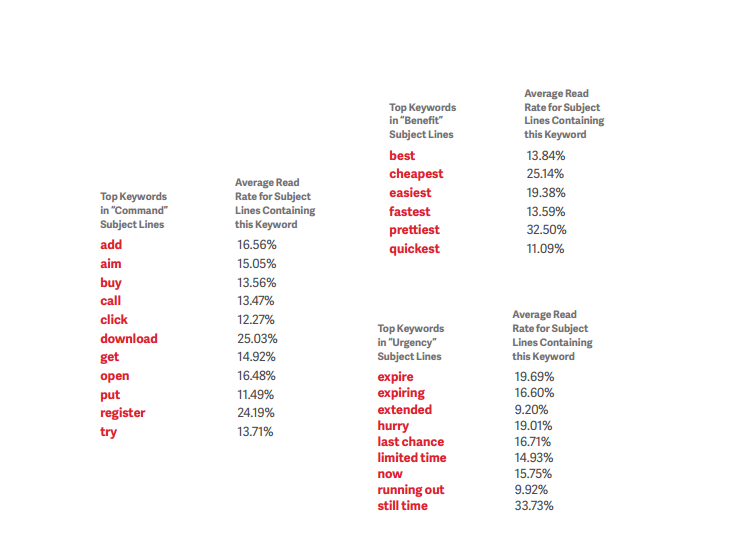 2. Keep it short
Different devices have different display capabilities, and it is important to keep this in mind when you craft your subject lines.
A typical desktop inbox can display about 60 characters of an email's subject line, whereas mobile devices show just 25-30 characters. iPhones cut off subject line at around 35 characters.
Since 67.2% of people access their emails from mobile phone and the majority of email clients are Apple devices, I recommend you keep your subject line short and sweet.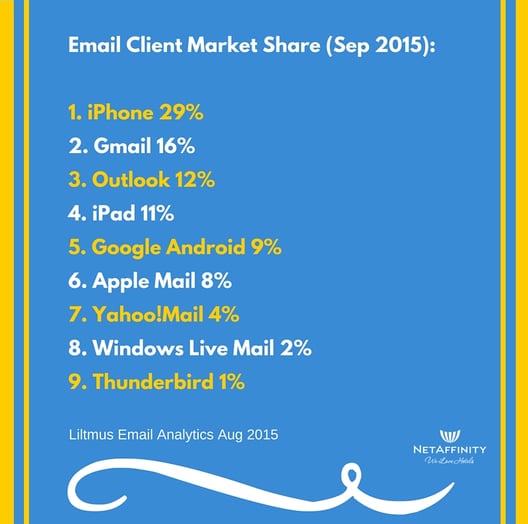 3. Get personal
Why? Because it's irresistible! And because it works!
Personalisation drives a 12% lift in the open rate (Choi, 2015). People are attached to their names and they actively trust the message more if their own name appears on the screen. People act twice as fast if they are asked to do something and their name appears on it.
Every customer deserves to feel their email is just for them, don't you agree?
Here is an example: secretsales.com personalised the 'from' address in their emails to me when they included my name.

Remember: This only works with an accurate, up to date database – don't get their names wrong!
4. Establish limits for the target and time
You can't use it all the time, but using scarcity or urgency subject lines are great when you need your audience to take action.
Use exclusivity = limited to certain people
Urgency = limited to certain time

Using both techniques can boost your email response by 26-35% (Harhut, 2015)
5. Flag a special occasion
Holidays: both traditional ones (like Halloween) and more unusual days (Teddy Bear Picnic Day – I don't have a teddy bear, but it sounds fun. You can celebrate it on 10th July) are a great excuse to celebrate.

Personal celebrations, like your guest's birthday, are also great for offers – try to ensure that you get access to this information. For example, if they enter their date of birth while booking, you've got the power to send them a birthday offer!
Insider Tip: Celebrate your hotel's birthday with your guests by providing them access to a great incentive.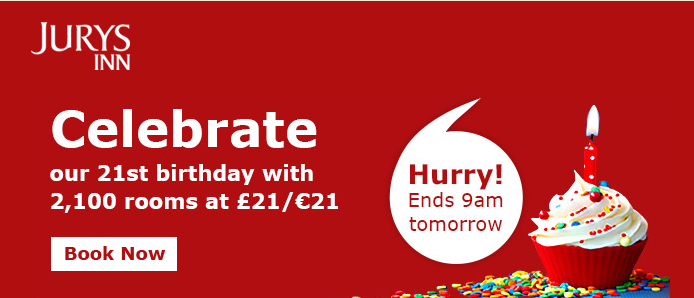 Using just a few simple steps like these, you can make your email marketing fresh and more appealing. Most importantly, you can make your newsletter a strong driver of sales.
Tips for creating hot email content:
Now that you've gotten your recipient to actually take the time to open your email, congratulations! You've passed the first test. Now, let's have a look at how to create hotel email content that will compel your audience to take desired action.
Be relevant: Think very carefully about your targeted audience before creating and sending an email. In a customer survey, "irrelevant emails" were stated as the second biggest turnoff in mobile email, right after "receiving too many". If the information doesn't give your customer value, don't put it in the email!
Create email with a human touch. Use an effective tone in your writing to make an emotional connection with your audience. Be as causal or as formal as your hotel's brand dictates, but make sure that you're making your customer feel like there's a real person on the other end writing to them. You want them to read your email and feel like you are speaking right to them. Like they matter.
Prioritize valuable content from the top of the email down – you have only a few seconds to grab their attention.
Apple users are quick email readers: emails read on iPads and iPhones had the highest share of the 0-3 seconds email read length.
Android phone users spent the most time viewing emails up to 15 seconds or more viewing each message. Desktop users came in second, with 43,99% spending 15 seconds or more viewing an email. Movable Ink "US Consumer Device Preference Report
Share benefits, not features: Tell customers what your features will give them, and how they'll help them. Look at the great example below from the Opus Hotel: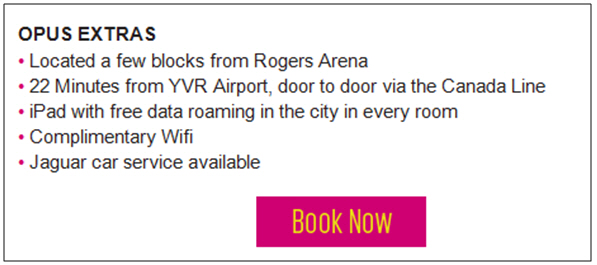 Use "you" more than "I/we": Why does it matter? Your subscribers are a lot less interested in you and your company than they are in how your hotel and its products or services can benefit them. So make sure you make the email about them (not about you).
It also sounds more engaging and customer-centric to address your subscribers with "you," instead of with general terms (or not at all). Example below from Kimpton Hotels.


Be zippy, fresh & concise: Most of your customers have about as much time to check their email as you do – not a lot! Check out these examples below from Powerscourt Hotel & Self Packaging
Send emails your subscribers will love to share: You want to send offers that your guests will want to share. Take a look at the seasonal example below: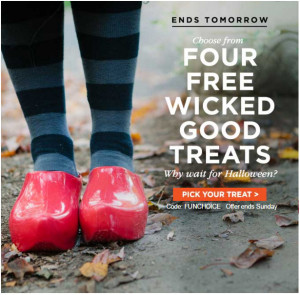 Insider Tip:
Provide a seamless digital experience. Regardless of what device your consumers are using and when they're reading, you have to ensure the customer experience is seamless and friction-free from the email all the way to conversion.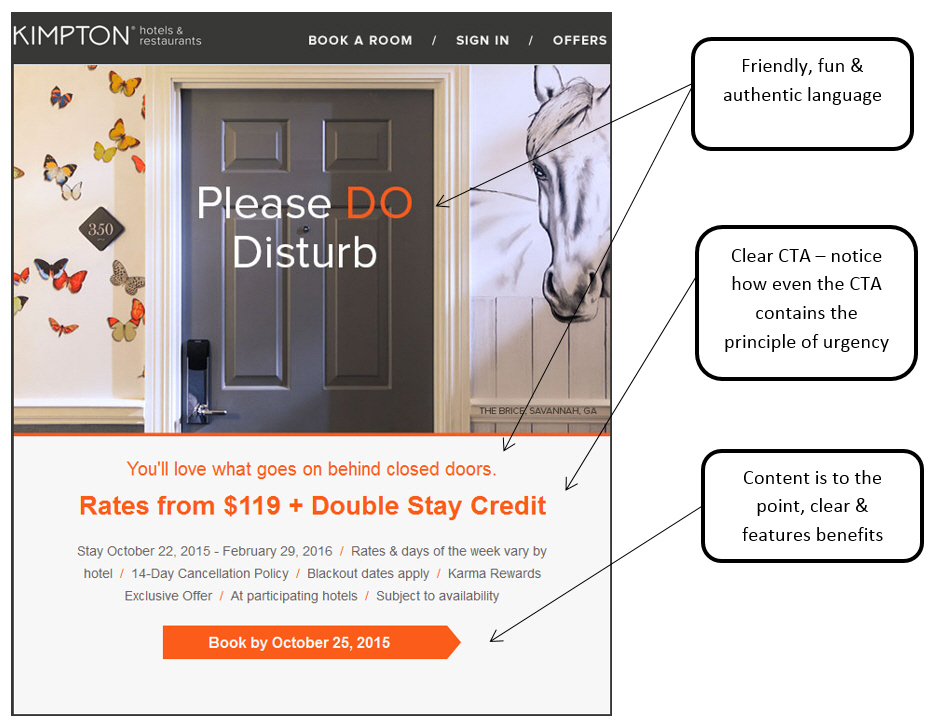 Call-To-Action best practices
Use active language – CTAs should start with a verb (Click Me)
Create a sense of urgency of providing incentives for taking actions (Book By…)
Add value in the email and convert on the landing page
Email subject line and content should all support the CTA
Leave plenty of white space around the CTA for big fingered mobile users
Make sure buttons look like buttons
The CTA button needs to stand out: Colour, contract and location mater
Be mindful of conflicting CTAs or having too many links – these can confuse your recipient
Here is a lovely example of a quirky and seasonal CTA button: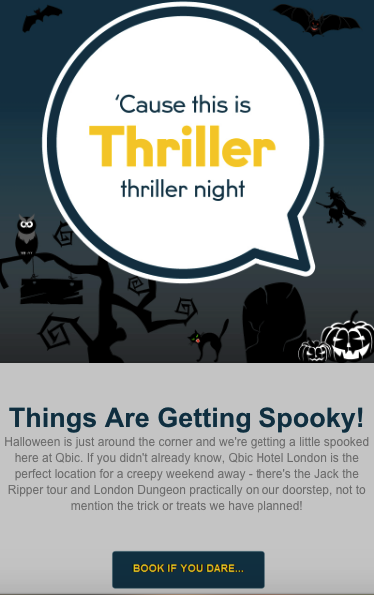 Insider Tip:
Send a Thank you email to your new subscribers. The Thank you email is a unique opportunity for you to build trust and make a positive and long lasting impression with your subscribers.
Thank you emails have 4 times the open rate and 5 times the click rate that promotional emails get.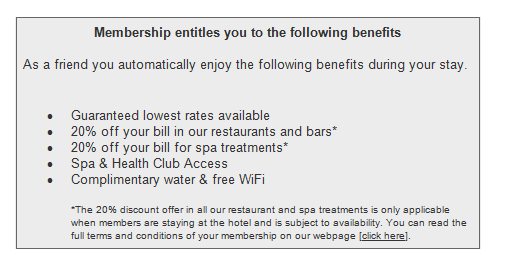 Be clear about what they can expect from you:
"We like to stay in regular contact with our subscribers via email and will send a monthly piece letting you know about the latest happenings and best offers"
Provide immediate incentive so people can get on to your site straight away:
"To show our gratitude, here is a discount code for you"
Send a real time Thank you email (real-time Thank you email outperform batched welcome emails by 10x in terms of revenue, according to Experian)
Here is an example of a thank you email template sent to users who subscribe to the newsletter.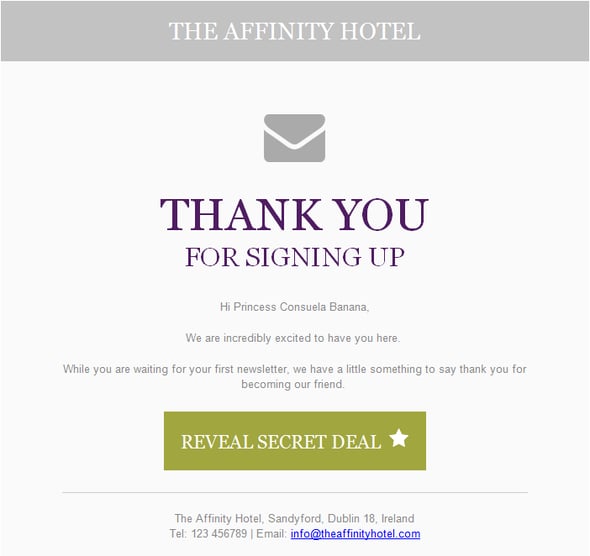 For your next ezine campaign, I challenge you to ask yourself the following questions: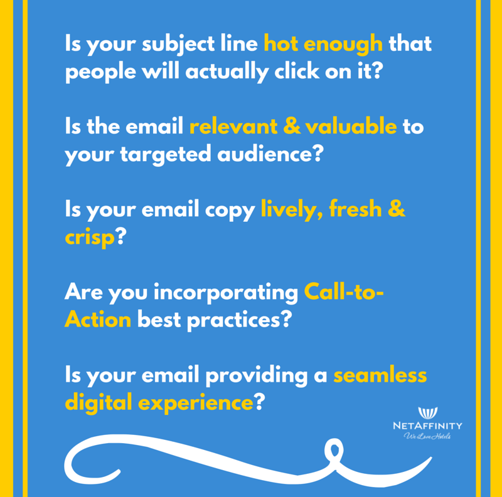 If one of your answers is NO, I advise you to go back and review your campaign and send it only when all your answers become YES.
"Do what you do so well that they will want to use it again and bring their friends". Walt Disney
Walt's talking about theme parks, but I think it works for email marketing as well – don't you agree?