As an independent hotelier, you have to constantly market your hotel to attract steady business. Unfortunately, if you're not a part of a large chain and you don't run a huge property, the time and attention a solid marketing strategy takes can be a drain on your resources. When you're trying to drive direct bookings, the challenge can be especially intimidating.
Thanks to the rapid evolution of technology, the internet, and marketing, you now have plenty of strategies and tactics to build a Book Direct strategy at your disposal – but how can you carry them out and still have the time and money for the rest of your hotel's operations?
Today's post will feature a list of tools that will simplify your hotel marketing. Specifically, we're focusing on tools for 5 areas:
Creating the perfect guest persona
Researching and generating content ideas for a hotel blog
Organizing content ideas
Better visual content
Data analysis
These tools will help you get key hotel marketing tasks done faster, easier, or better – maybe all three!
Let's get started.
Tools for Creating the Perfect Guest Persona
A guest persona – or 3 – is a powerful tool in your hotel's marketing arsenal. When you have a profile of your ideal guest, complete with name, goals, and other details, it's much easier to create a focused marketing campaign. You can use your guest personas for marketing campaigns, for staff training – even to help you design your website.
Here are 4 tools to help you get there:
A real-time analytics tool for monitoring, reporting and understanding web traffic. GoSquared helps you crunch turn the data behind your website into something you can really use to understand your guests.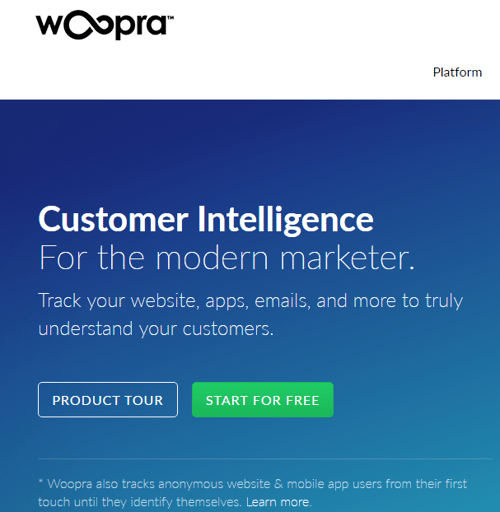 Woopra builds a comprehensive profile for users by syncing customer data and tracking their activity. It's a solid tool for understanding how specific groups of people interact with -and behave on – your site.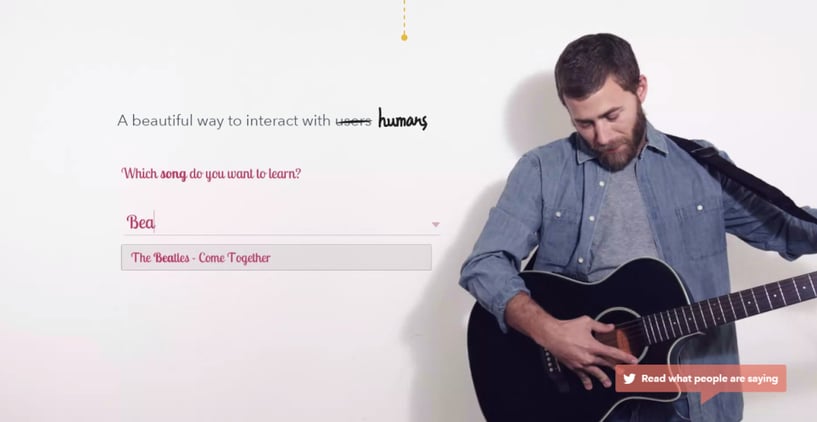 Typeform is a great surveying tool – it has simple, clean design, an incredibly easy to use system, and a multitude of options. The free version has many features, so there's no need to go pro if you don't want to. You can created forms, surveys, and quizzes for your guests and even to gather feedback from staff members.
Tools for Researching and Generating Content Ideas
Content on your hotel website is important for a number of reasons. Your basic website content is your chance to write about your hotel in compelling language to draw in visitors. If your hotel has a blog or a news section, your content can be linked to from any number of sites – this is great exposure, and both kinds of content are great for SEO.
However, it can be difficult to come up with ideas or to guess what your guests want to read – so don't guess! Here are 5 tools to give you excellent topics and the right keywords.

Buzzsumo is a simple and easy to use tool for generating content ideas. Once you've entered a keyword related to the type of content you want to create, it lists the most popular posts by social share from sites like Facebook, Twitter, Linkedin etc.
Buzzsumo even lets you filter content by date and type of content. Types of content include:
Infographics
Guest Posts
Articles
Interviews
Giveaways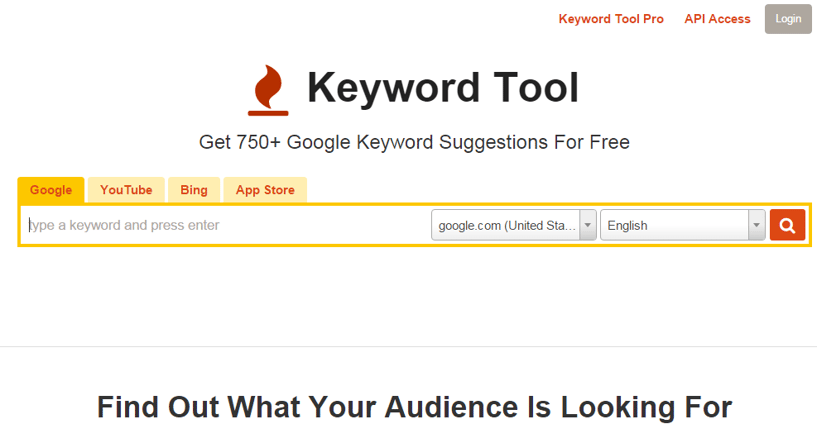 Keyword tool.io is a popular alternative to the Google Keyword Planner. It generates over 750 long-tail keyword suggestions from Google, Bing and Youtube with a single search. You can get the top 20 or so of these for free, which is usually enough! You can find the best keywords for your hotel – which keywords are popular, but not too competitive.
You even get a handy copy button, which lets you copy and paste your entire list into a spreadsheet or word document.
Soolve is useful alternative to Google's autocomplete for keyword research.
In comparison to Google's autocomplete, Soolve gives you more data to review and analyse. It also gives a broader range of long tail keywords from different sites and platforms, not just Google.

Bottlenose lets you analyze data in real time.
This means you can spot emerging trends – or new competitors – relevant to your hotel before they become a larger issue, and get on top of the trends. It's even used by some organizations for national security purposes.
If you're looking to ride a wave of hot topics or get your hotel more exposure with newsjacking, Bottlenose is the perfect tool.
Great content "scratches an itch," or solves a problem.
Free Q&A site Quora makes it easier to find those itches to "scratch" or problems to solve.
A great feature on Quora is the voting system. It lets you see questions that people want answered and what answers are the most helpful, which can be useful when researching. For example, there was a popular question on Quora about what people don't know about hotel rooms.
If you're a hotelier, you have a chance to answer the question directly and promote your hotel, or you can create an article or guide for your website based on the question.
Either way, you'll be providing answers to a popular guest question. When done right and promoted properly, this can result in a ton of extra traffic.
Tools to Organize Your Content Ideas
So, now you've got a list of ideas for content – but you're a bit overwhelmed. Where do you start? What should you prioritize? These 5 tools for digital organization will help you sort yourself out.
Trello's intuitive design and interface allow you to easily organize notes, ideas, and media. Also, it is invaluable for collaborating with the rest of your team or your hotel's general manager. Article ideas get approved by dragging a note card over, comments can be made on each card, and deadlines and reminders can be quickly set.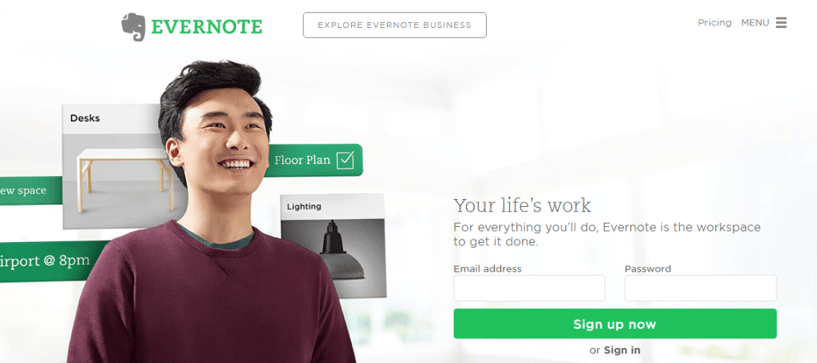 Evernote rocks.
It's a solid organizational tool in general, and can be used to create better content. However, what makes Evernote standout is the ability to customize notes and save inspiring research/content for later.
Pocket allows you to quickly save videos, articles, images, and infographics in your "pocket" for future viewing. This is good if you're collecting inspiration for your hotel website's content, looking for statistics for a blog article, or just want a reference to show a co-worker.
Wunderlist allows you to create simple but powerful lists. It can be used to store content ideas, share your content strategy, or set reminders for specific content related activities.
It can also be accessed from desktop and most mobile devices, which is great if you're on the go.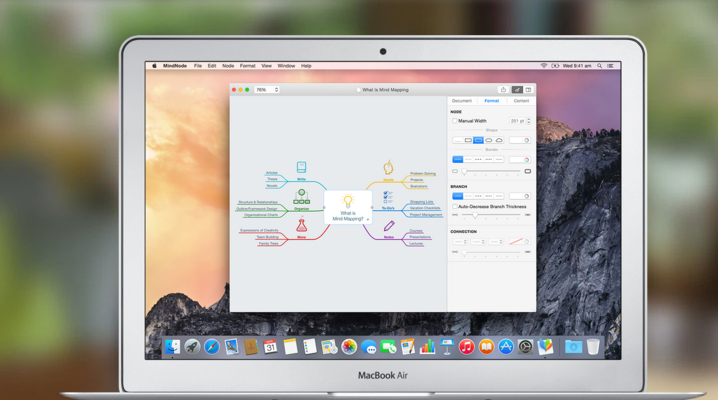 Mindnode lets you visually brainstorm your ideas. It's great for fleshing out more complex topics and generating ideas in an "intuitive" way.
Tools for Better Visual Content
Great writer, but no visual talent and no time to hire a photographer or designer? No worries! In today's world, much simple design work can be done by anyone with a computer and a little bit of time.
Here are two great tools to get you started.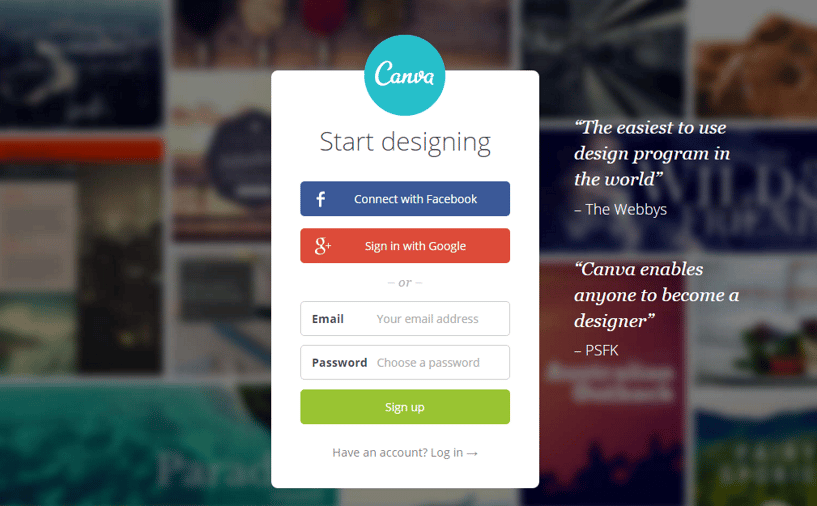 Canva makes it incredibly easy to create engaging visuals. The simple drag-and-drop system allows you to quickly cook up visuals that compliment your content. There are also plenty of free layouts, images, icons and templates for you to choose from.
Awesome screenshot is a Google Chrome extension that lets you quickly screenshot your browser – or part of it – and add text, arrows or boxes. It includes options to blur sensitive information, and is great for local guides and how-to posts.
Analysis Tools
Lastly, after you have your content published, your website live and your marketing campaigns running, you need simply analytical tools to figure out what all the data means.
Google Analytics is a great, free starting point, but if you want to get a little more in-depth, here are 3 tools to do that with.
Lucky Orange automatically creates recordings of visitor sessions using behavior tags. It's ideal for reviewing how navigable your hotel website is. If your guests are getting stuck somewhere on your website you don't want them to be, you'll be able to tell.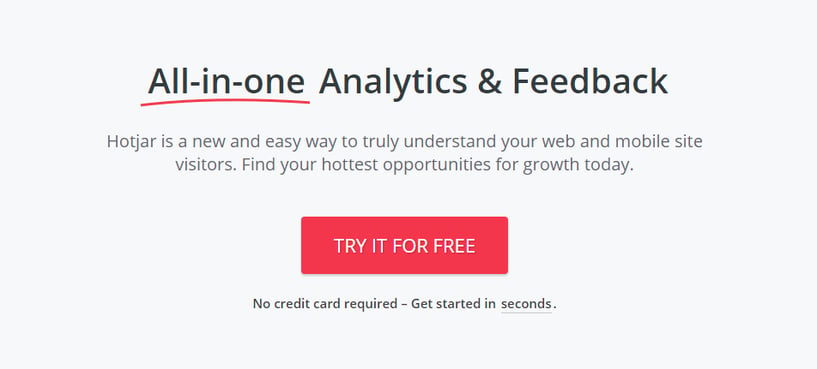 Hotjar is a beautiful all in one analytics and feedback tool. It offers heatmaps, visitor recordings, conversion funnels, form analytics, and feedback in the form of polls and surveys you can run on your site or email to guests.
It's not expensive – there's a free 'basic' plan, and a 'plus' plan for €29 per month – and it's eminently usable and useful.
Inspectlet's tagline is "Google Analytics tells you what, Inspectlet tells you why." It's a tool that's similar to Hotjar in many ways, offering visitor recordings, heatmaps, mobile recording and tracking, and integration with other analytics services. Inspectlet does offer a few extra features, such as an app to let you monitor your website's activity on the go, as well as their own API.
Conclusion
Regardless of the specific route you take to bring in more bookings, having the appropriate marketing tools is essential. With the right tools, you can raise your productivity and smooth out the hotel marketing process considerably. You and your marketing team will have more time, and your campaigns will be more effective in bringing in guests directly to your site.
What must-have tools do you think should be added to this list? Tell us in the comments below.