The Client:
Described as "a little gem" and highly commended by previous guests, the Dublin Skylon Hotel was originally built in 1967 by PV Doyle and purchased by life-long hotelier Brian McEniff in 2002. Its convenient location, luxurious accommodation and sophisticated bar and restaurant makes this four star hotel the perfect destination to unwind after a busy day exploring Dublin or a day of hectic meetings.
The Brief:
Net Affinity were engaged to work alongside the team at the Dublin Skylon Hotel to create an effective 'book direct' strategy. In line with this, an optimised marketing strategy was developed to promote the book direct message and to raise the profile of this stunning hotel which recently achieved a four star status.
The Approach
The Book Direct campaign and message that was created in close consultation with the hotel's team allowed guests to clearly understand the benefits of booking on the hotel's website. This was developed in order to drive a great proportion of revenue income from direct bookings. Furthermore, with their updated four star status, the hotel successfully repositioned themselves in the market, whilst continuing to meet the needs of their existing clients. The Book Direct message allowed them to do this successfully.
The Marketing Strategy
Bryan Eisenberg, co-founder of BuyerLegends, said that the job of a marketer is "to understand how the customer wants to buy and help them do so." We developed an= Book Direct marketing strategy in order for the hotel to showcase its book direct message in the most effective way. When establishing the marketing strategy, our aim was to attract new customer segments to the hotel whilst satisfying the needs of the hotels existing, loyal guests. This was done through the consistent book direct message, which was promoted at every touch point.
The Results
The results were a significant increase in booking revenue for the hotel and a shift of business from OTAs. The marketing strategy has proved very successful, driving a more targeted type of traffic to the hotel's site and with much of the hotel's revenue coming from the Book Direct strategy which utilised tools like the discount code module in our Booking Engine.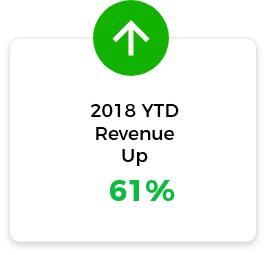 The Feedback:
Clodagh O'Mahony, Sales and Marketing Executive of the Dublin Skylon Hotel has said that "Net Affinity have worked with us and helped us to develop our Book Direct strategy and we have seen the results with huge growth through direct bookings'.
Interested in learning more about any of our products or services? Get in touch!