What are the most important factors for creating content that sells hotel rooms? What does "content" – that buzzword of all buzzwords – mean when it comes to hotels?
There are two main areas where content is important for hotels: firstly, the foundational content on your hotel website. Your website is your online 'hub'. Reflect that with the effort you put into the writing and imagery. The better your website content (along with your website design, revenue strategy and marketing strategy), the more direct bookings you'll get.
Secondly, content marketing. This can come in the form of articles, guides, even quizzes and playlists – the sky's the limit! There's a lot of buzz about content marketing in the hospitality industry. Most of it is even warranted. Content marketing is a great, cost-effective way to increase brand recognition, win over guests and drive direct bookings.
However, that doesn't mean that all content is by definition worthwhile. It certainly doesn't mean that all content will get you direct bookings.
Today, we'll be talking primarily about content marketing.
We've picked out 6 of the most important characteristics of content that does well. We're also going to give you lots of examples of great content. You can adapt these for your own hotel's needs, take them as inspiration or just keep them in your back pocket for the future.
Read the 6 steps:
1. It is not promotional
Promotional materials aren't usually exciting or inspiring, both critical components of content marketing.
Good content inspires genuine interest, social sharing, and brings people back to you. How? It does one or more of the following: (Hannah Smith, Verve Search)
Creates a strong feeling in your audience: sadness, awe, excitement, hope, or even anger. If there's no emotional component to content, it's much more difficult to make your potential guests care.
Polarizes your audience: It's important to keep this light – for example, does Bono deserve to be named Glamour's Woman of the Year? What's the ideal arrangement of pillows on hotel beds? None of these questions are important in the big picture, and differences of opinion only provoke faux-outrage. If you're creating polarizing content for your audience, keep it light!
Makes us nostalgic: Nostalgic content is a hit song from the '80s, or the favourite brand of chocolate from your childhood. It allows us to "instantly connect to others who shared similar experiences," says Hannah Smith.
For example, here's a Festival Playlister created by a content company, Verve Search, for Expedia. It creates playlists from specific festivals (e.g. Coachella 2013), bringing the listener instantly back in time to when they went to the festival and heard their favourite bands.
This, of course, has nothing to do directly with Expedia's business. However, Expedia features its logo prominently featured on the page, and high-traffic sites like Forbes, The Mirror, Ticketmaster, Life Hacker, and many others covered the project. Expedia got serious exposure for the brand.
Of course, to do these things, your content needs to be engaging and informative as well. The next steps will show you how to do that.
2. It is relevant
Generic articles, stock photography and done-to-death gimmicks will get you nowhere. Instead, turn your focus to highly relevant offerings.
When you write content, you must make sure it will be useful to the reader. This is true regardless of whether it supports your company message directly. Keep the needs of your hotel second to your guests, or you'll lose sight of what makes good stories so successful.
Start figuring out what to write by taking a look at your guests. Who are they? What are their interests? Is there a target market you have that you're not quite hitting? Figure out who your ideal guests are, and look at their tastes, interests and needs.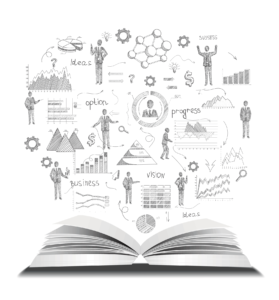 Some specific types of content that might be relevant, interesting and useful to your guests are:
Guides to the local area: you can make these regardless of where your hotel is. Whether you're near great hiking trails or in a city, there's bound to be something good for you to write about. If you're in a city, consider writing a quick guide to the best brunch places near your hotel. You can even source stories from your previous guests about the best spots they hit while they were in town. If you're in the country, consider creating a guide to the local wildlife, an interactive map of the nearby trails, or a resource on the best beaches.
Here, the Waterford Castle Resort has created a hand-drawn map of their grounds and golf course. Here's a guide to all the activities you can participate in on their island.
Event-specific content: Does your hotel specialize in weddings or conventions? Write about it! Write about the best local florist, dressmaker, and caterer. If you can, ask them to give you a shout out on their websites as well – you'll each get a bump in search engine rakings. For conventions, consider offering a checklist of organizational tips or similar.
Here's a fairly straightforward, but very well-written guide to weddings at the Ardboyne Hotel. It details their wedding packages and gives a good sense of the luxury of the hotel and ceremony. It also discusses getting your family and friends from the airport, and the perks of having your wedding in their culture-rich location in Meath, Ireland.
3. It closes a gap

Content marketing should answer a question or problem common to your guests. This can be a great way to generate topics for content. Look at your guest personas, and find out which of their wants and needs you're able to answer with content.
An added benefit of this useful information is its ability to be used in lead nurturing. When guests turn to you as a source of interesting or useful information, over time they'll think of you as the place they want to be when they travel.
For example, I personally have signed up to Kimpton Hotels' loyalty program, simply because I was so intrigued by their offering and the way they wrote about it. I have no current plans to travel to the cities their hotels are located in. When I do, though, you can bet I'll try to book a stay with them!
While that isn't strictly an example of content marketing, it's a good example of what you want all your content to do: surprise and delight your guests! Make your website and your brand a carefully-curated place to find interesting, relevant content.
4. It is written well
Poorly written thought leader­ship doesn't just provide poor results. It may also hurt your hotel's reputation. Fortunately, this one is straightforward to fix.
Take time to ensure content is presented in a thoughtful manner and is free of errors. Run a second pair of eyes over everything that gets published, and make sure those eyes have a good grasp on grammar and ways to write interesting copy.
If you don't have the next Pulitzer Prize winner in house, consider using a free or inexpensive online writing tool. Here are 11 tools that might help, and they can check anything from grammar to clichéd phrases to basic readability. For our money, we recommend starting with the Hemingway App.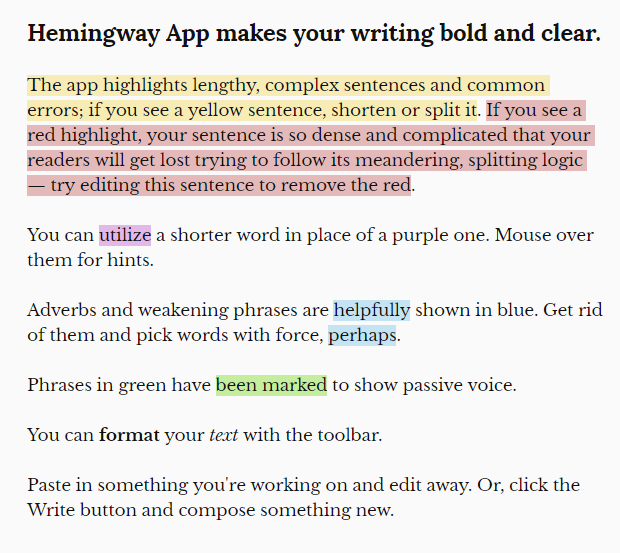 5. It is relevant to your hotel
We've discussed how important it is to keep your guests at the forefront of your mind; here's the caveat. If the content you create does not support your hotel's goals in any way, it is a waste of resources to produce.
While x may be interesting, will it persuade guests to book with you? Does it matter to the type of guests you hope to attract? Ask yourself the following questions before you start putting time and money into an article or video:
Does this matter to the guests we want?
Will reading/seeing this help guests remember our hotel?
Will reading/seeing this lead to a guest making a booking?
Does this portray our hotel as a place who values the same things our guests do?
If the answer to all four of those is no, don't make the content. If the answer to one or more of those is yes, think about how it slots into your booking funnel.
Is it designed to draw the attention of those who may not know about your hotel? A good example is this article on "alternative wedding venues" people might not have heard of. While it wasn't made by a hotel, it's a valuable list for a little-known hotel to appear on. It's specifically for someone who is looking for an alternative wedding venue and isn't sure what they want yet.
Is it for guests who are doing deep research into different hotels? This page on the family history of Castle Leslie Estate in Ireland is designed to set the scene for the prospective guest, and help them feel connected to the hotel.
Is it for the guest who is almost ready to book, but needs one more push?
Know who you're writing for and where in the sales funnel you want them to read it. Without a disciplined approach, you'll find even the best-written, most interesting pages on your site will miss the mark.
6. It gives proof
Since you write to support the ultimate goal of getting guests to book a stay at your hotel, your content may seem biased. To overcome that, make sure that the content you create argues your point.
If it's about the natural beauty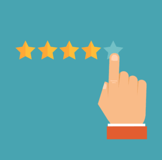 surrounding your hotel, make sure to include compelling pictures. For pieces based on hard facts, give actual metrics and statistics. If it concerns activities at your hotel, give proof through quotes and testimonials that show your previous guests have had wonderful experiences.
Conclusion
Take these 6 steps as a checklist when you're developing content for your hotel. Creating successful content requires creativity, but you're not working blindly.
Follow best practices, keep your audience in the forefront of your mind, and find topics that close gaps for your guests. Once you have a handle on these basics, you'll see you content shared around the web and a serious uptick in bookings!
The original 6 steps were found on Marketo
Words By Taylor Smariga