If you think about it, we humans crave consistency. Consistency is as comforting as our routines – it's constant, stays the same, and makes us feel secure. This idea applied to your hotel marketing strategy is no different. A consistent marketing presence is a key factor in a longer lasting connection and relationship with guests, because it will help them to get to know you over time and to trust you are who you say you are – and you can deliver what you say you can deliver.
Watch our masterclass on content marketing
Your brand is the touchpoint to which everything falls back on. It is the heart of your business and, like a person's very identity, reveals who you are to guests. Whether that's by someone glancing through your Instagram feed or landing on your website and scrolling through pages for a minute or two, all parts of your content and marketing should be consistent and should mirror each other – this goes for visuals, tone, copy – everything!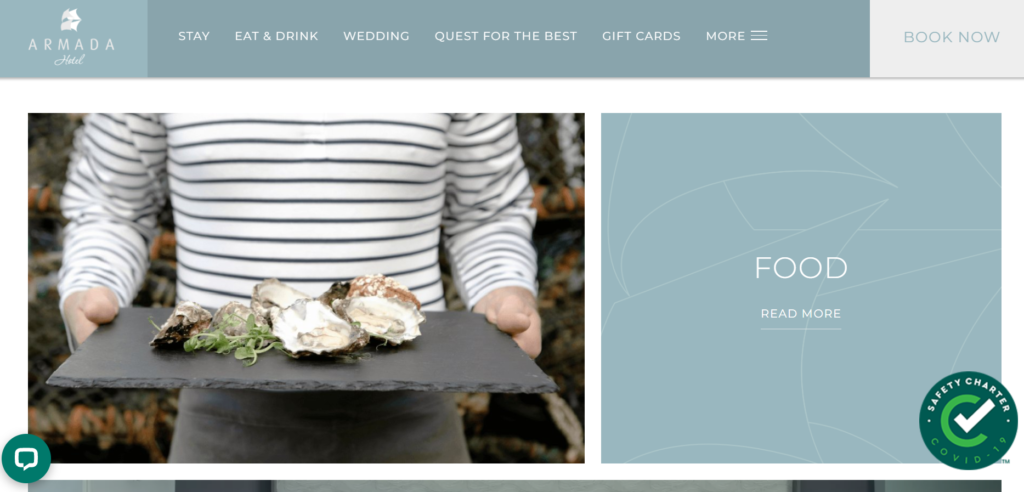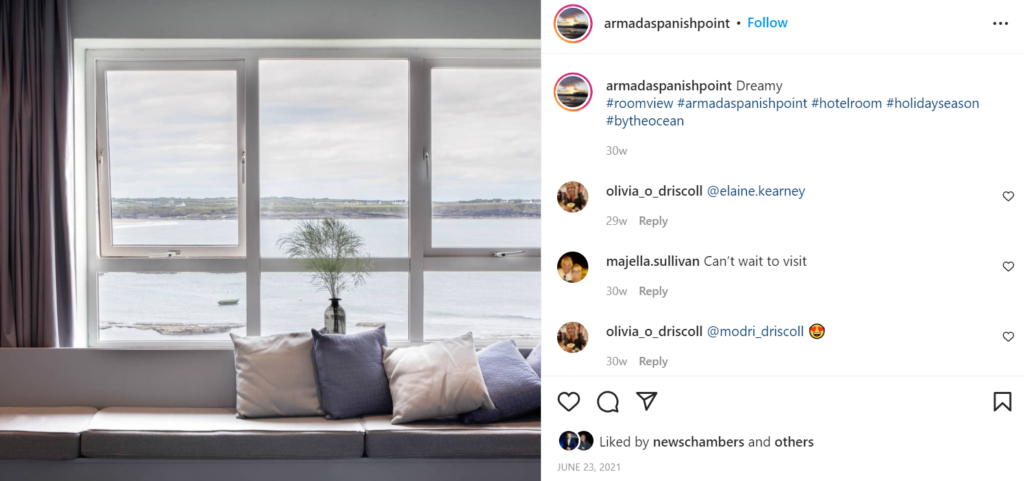 Armada Hotel Instagram post
Breaking down barriers between your marketing and potential guests this year
There are a number of things to be mindful of in 2022 and more reasons why it's so important to keep checking in and making sure your marketing activity remains consistent across the board. Changes and developments in relation to cookieless tracking, Apple privacy measures and user level Facebook & Google tracking just mean it will take more thought, care and informed strategies to continue reaching the people you need to reach.
The dreaded pandemic beginning with a C has also no doubt impacted our attitude towards marketing and brands, as some of us experience varying attention spans and pandemic fatigue. All of these external factors impact how we interact with brands and information, especially the huge gulf of which we see online. If you consider the fact that attention spans might be waning somewhat, it makes sense to ensure all the elements of your hotel brand reflect each other consistently so your potential guests are free from confusion or having to put two and two together.
We are all consumers – and as consumers, did you know that many of us see thousands of ads daily?! With around 40% of Americans using an ad blocker, it's obvious we don't desire to be bombarded with irrelevant content on an hourly basis. However, when we are targeted with an ad for something relevant (say, a hotel break offer that meets our needs!) it's crucial our attention is held and our perception of that hotel is built steadily and positively by consistent brand look and feel, and messaging. Consistency will help to make you memorable and will instill trust.
'Consistent brands are worth 20% more than those with inconsistencies in their messaging.'
How can you ensure your marketing stays consistent?
Brand guidelines
Your brand guidelines should encapsulate everything in relation to your brand from its tone, colour palette, visual style, copy style, platforms you want to communicate on, your logo and other assets like font, and communication frequency. This is your bible!
Here's how to determine your tone of voice
All key members of your team need to have a copy of this, and they should be familiar with its contents. Every type of marketing message – for example, an offer, landing page, social media post or email campaign – needs to be similar in tone and visual style, which is why these guidelines are necessary so all staff involved know how to communicate consistently. You also need to decide how often you are going to post all communication types – which is where a content calendar will come in handy!
Content calendar
Having a content calendar and also a good grip on your marketing assets will just help to streamline your activity and will give you the breathing room to plan and organise things succinctly. Once you have your plans laid out, and all marketing assets in one place, it makes it easier to create at least the bones of your activity – whether it be social posts, email campaigns or landing pages – and you can mirror all your content seamlessly. It also helps to do this because if you can see the copy and visual outline of, for example, your offer landing page and social media posts together, you'll be able to check for inconsistencies and reflect all the right elements before anything goes live.
Building guest personas so you can provide the right messaging
Consistent messaging goes hand in hand with the correct delivery. It's no good being consistent with your messaging if that messaging is being wasted on the wrong people! Taking another look at your guest personas (perhaps refreshing them in light of the last two years) and ensuring your content across the board is built to appeal to them will go a long way in backing up that consistency you're trying to build. You can create guest personas through research, surveys, and interviews with a variety of customers, prospects, and others outside your contacts database who might align with your target audience.
Learn more about building guest personas
Consistency across channels will need solid investment
It is also going to be crucial this year to recognise that consistent investment in your marketing campaigns will absolutely be the smartest route to take. Because we don't really know exactly what is coming down the track, you will need to be flexible with your budgets and mindful of potential shifts/changes that might need to be made throughout the year depending on the ever-changing world we are living in. It's so important that even during downtime periods when people are not travelling as much that you keep your marketing presence consistent. People can still see you! They can still dream and search for their next holiday or staycation/workation. Be very mindful of this, and reach out to us on hello@netaffinity.com if you would like more specific marketing campaign recommendations.
Sign up to our blog for weekly trends, insights and the latest goings on in the hospitality industry.