The Client:
Nestled by the picturesque Westmeath Lakelands, The Bloomfield House Hotel flawlessly combines traditional Irish hospitality with four-star luxury. This family-owned property offers the perfect escape with its charming surroundings and modern facilities. With previous guests proclaiming that they "could not fault a thing", the highly commended Bloomfield House Hotel caters for everyone- from those seeking an indulgent pamper at the Leisure Club & Spa to those looking for a fun family break.
The Brief:
Bloomfield House Hotel offers a variety of stunning features alongside its luxurious accommodation, such as its state of the art Leisure Club, health and beauty treatments and delectable dining. However, although responsive, their 6 year old website did not showcase all of these features and was limited in terms of information for their wedding and family markets. In February 2018, Net Affinity were engaged to develop a new website for this hotel to ensure that the hotel and all of its attributes are effectively portrayed online.
The Approach
Following the words of Denise Gershbein, Creative Director at frog, who said to "design for spread and scale", the Bloomfield House Hotel made the decision to go for a stylish yet functional template site. In close consultation with the hotel's team, we built a mobile first website that had a lot more visual appeal. The functionality of the new website allows the hotel to lay out their special offers in a clear manner and also gives a more visual and user-friendly map of the various, impressive areas of the hotel and what it has to offer. In turn, this enhanced the overall user experience for potential guests.
The Result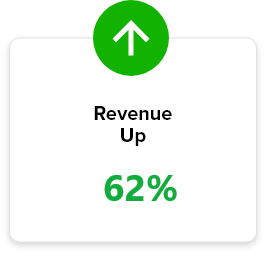 Since their new website went live in April, the hotel has seen a quick return on their investment. There has been an increase in revenue by 62% over the course of the summer months in comparison to the same period last year. Their family, spa and over 50s packages have all contributed to this increase also, with these packages thriving.
The Feedback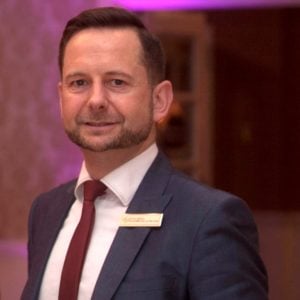 Oliver Gaffey, the Sales & Marketing Manager of Bloomfield House Hotel has said that they "needed a new website to showcase what the hotel has to offer in a functional, yet attractive way, and that is exactly what Net Affinity provided us with. Our packages are now easily accessible in a clear layout and this has helped them perform far better! We are delighted with the overall results that our new and improved website and the team at Net Affinity has helped us to achieve."
Interested in learning more about any of our products or services? Get in touch!