Google Hotel Ads are a no brainer for hotels.
We've been saying it for awhile, but with its performance as strong as it is currently, we felt the need to say it again! Their recent update this year showed Google eliminating fees for hotel booking links by adding an organic list to hotel search results enabling properties, online travel agencies and other booking sites to get visibility for free.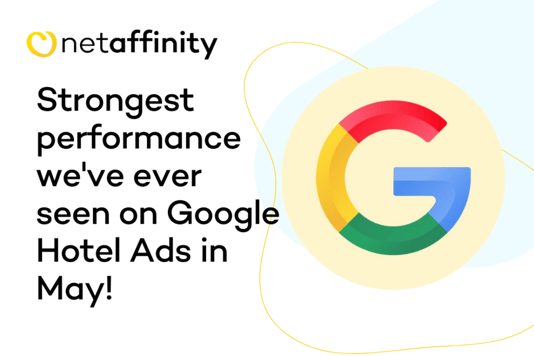 We noted the strongest performance we have ever seen on the platform in May, with the lowest CPA we have seen in years. Comparing performance to May 2019 (because 2020 wasn't, let's say, your average year) revenue increased by 42% and CPA improved by 63%.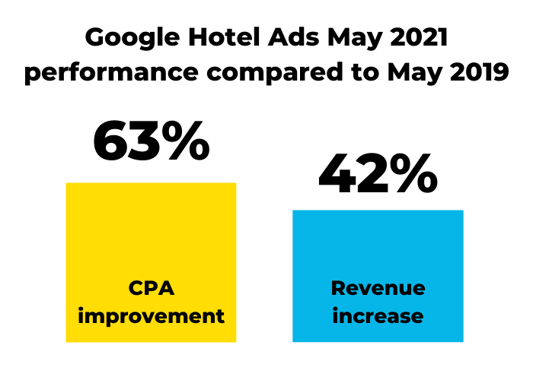 If you are a hotelier and you still aren't using Google Hotel Ads, we'd strongly recommend you make this part of your book direct strategy, and at Net Affinity, we actually provide direct connectivity to the platform.
So… what is Meta Search?
Meta Search is a catch all phrase for companies like Google, Trivago and Kayak who aggregate pricing from different sources into one platform. The key benefit is to allow you to compare prices for a hotel and quickly determine which company is offering the best rate.
Meta search has grown in popularity and this has given rise to a number of platforms like Trivago and TripAdvisor who now account for around 13% of bookings directly to properties. This figure will only continue to grow!
With search giant Google also heavily in this space, providing a very cost efficient way to advertise and generate direct bookings for your hotel, it should be hard for you to turn away.
What are Google Hotel Ads?
Where do most travelers begin planning their trips? Google of course!
Google Hotel Ads is a meta-search platform which displays your hotel rates in direct comparison to OTAs, enabling you to showcase your hotel on Google across multiple devices.
How can they benefit you?
OTAs play a part in your revenue strategy. They have a very useful place, however let's remember that ultimately, your goal as a hotelier should always be to increase your direct bookings. Doing this means paying OTAs less commission. What could be wrong about that?!
Your goal as an independent hotel should be to increase your direct bookings in an attempt to reduce reliance on OTAs and effectively limit the commission rates you're required to pay them.
On average, you will pay the likes of Booking.com between 15-18% commission on a booking. Whereas your commission with Google Hotel Ads will be much lower – around 8% on average. This means by using Google Hotel Ads, you are competing directly with OTAs by placing your (better) rates in front of the customer straight off the bat. By deciding not to use them, you're automatically excluding yourself from the immediate visible rates when someone Googles your property, and you've potentially lost out on a direct booking to an OTA.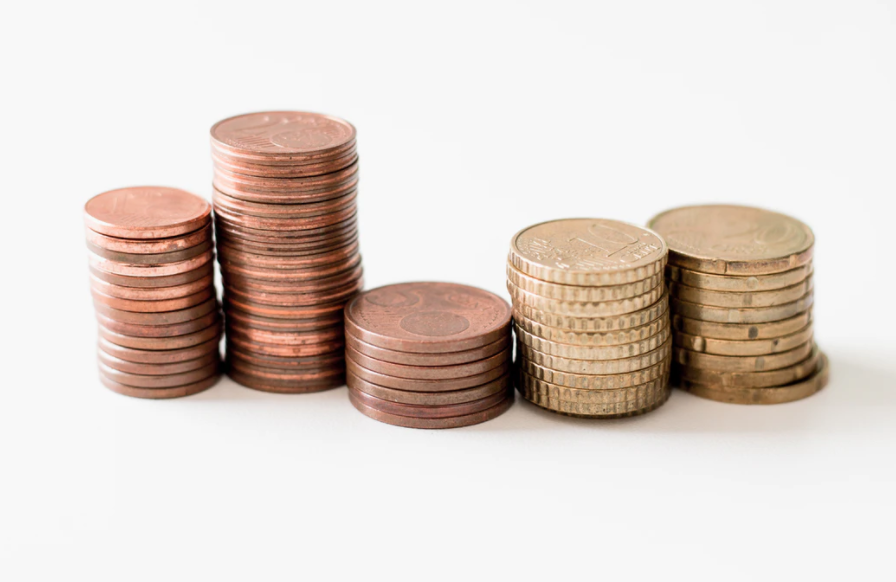 As you can see here, if you use Google Hotel Ads, you will appear at the top of your Hotel Details card, overtaking all the OTAs – ready to take the user straight to your website where they'll book direct with you!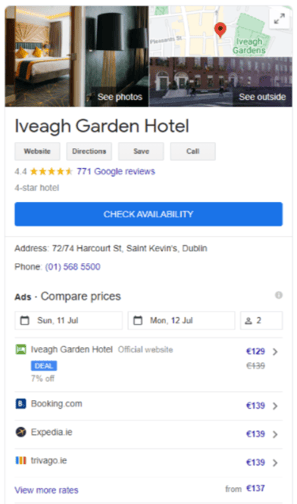 Any other benefits of using Google Hotel Ads?
Increase in direct traffic
Once someone clicks on your hotel ad, they're taken directly to your hotel's booking page. This means a significant increase in the stream of direct qualified traffic to your website!
Own your guest data & sustain a future relationship
With this increased chance of direct traffic and bookings, you are cutting out the middleman between you and your guests. This allows you to own your guest data and it gives you the opportunity to nurture this relationship long after your guests have checked out. Once you have their contact details from a direct booking you can engage them with future marketing activity and loyalty programs.
Increase in revenue
When someone clicks on your hotel ad and they're redirected to your site, they've most likely already filtered according to specific details like price range, availability, location, services, rating, etc. This makes them a highly qualified lead before they even get to your booking page.
So, what are the next steps?
At Net Affinity, we can provide seamless and free connectivity between Google Hotel Ads and your booking engine, which will automatically feed your property rates and availability to the platform.
Our digital advertising team then oversees your marketing campaign on the platform to ensure optimum return on your investment. This seamless connectivity will no doubt help to drive many more direct bookings to your site, which is the name of the game.
We have meta bundles available for a very competitive monthly price. On our meta bundle package, we would take a small service fee and then you would only pay for each booking made via Google (you don't pay for any booking before it is secured). Get in touch with us today.
We're big fans of meta search at Net Affinity and we think it's absolutely a marketing channel to invest in as part of your hotel's marketing plan – especially alongside a booking engine it can integrate seamlessly with!