We're in the height of summer, and hotel bookings are strong. Good news! However, it's also the time to start planning ahead for autumn. While it's always a good time to plan for seasons ahead, this year it's especially important while the future of international and corporate travel is still so wavering and uncertain.
As people start thinking, browsing and booking their autumn breaks, look at your booking engine, marketing and communications as a whole in order to give yourself the best chance of attracting bookers, new and old.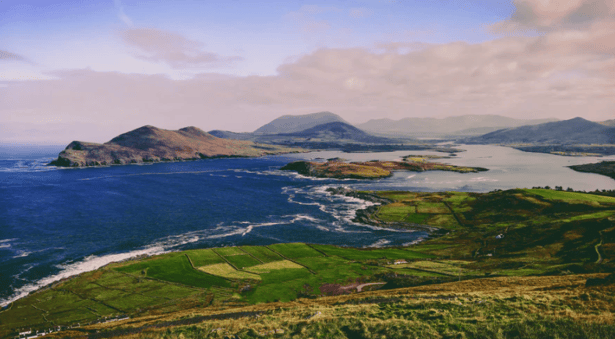 Autumn marketing campaign tips
When you're plotting out your autumn campaign strategy, make sure you include all the potential online channels your guests could be spending their time on. For content marketing ideas, take a look at this blog.
Think about two key areas for autumn in relation to the focus of your campaigns – dedicated multi-channel awareness and midterm. To learn about new guest personas in a post-Covid world, have a read of this blog.
In previous years, we've seen 'autumn breaks' searches pick up in the middle of July, ramping up in August and then peaking in September. This year, we're already seeing autumn bookings, so consider creating your dedicated autumn campaign no later than the end of July to make sure you're capturing as much autumn demand as possible!
Although we aren't seeing much interest for 'midterm breaks' yet, this will pick up. Take a look at your website and add a page of content dedicated to midterm breaks/Halloween. This will help to capture organic search demand ahead of your campaign launch.
This is a good time to review your Covid-related content, too. Does anything need to be updated? Things are changing so fast, it's something we all need to keep on top of. While you're at it, take a look at your terms and conditions too. Portraying your hotel as flexible, understanding and supportive will be key going forward.
When your campaigns are ready, don't forget to update the action bar on your website so visitors have their eye catched the second they land onto your website!
Autumn booking engine tips
The first thing you need to do is create your autumn rate plans and packages. Continue thinking about what will draw the post-Covid customer in – flourish your packages with fun, don't underestimate add-ons! The little things count.
Just because they're autumn packages, don't mean they all need to be stamped 'autumn' – it's not just families who'll be booking breaks away. If you continue to push packages like 'Stay longer for less', this will continue encouraging the likes of remote workers and even younger families to book with you. Read more about how to attract the growing number of remote workers to your hotel.
We can't stress this enough – highlight any and all amenities that will help to reel your guests in. The little things count, and depending on what kind of traveller they are, they will appreciate knowing they have everything they need and more with you, if they choose to press 'book'. Tailor packages specifically to the guests you're targeting – so for remote workers it's highlighting things like, free hi-speed wifi, a comfortable and spacious work station, nice walking/running routes nearby. If you have any feedback from the guests who stayed with you during the summer, take this into account too! For example, did they enjoy being able to pre-book services/avail of in-room dining/movie streaming/Netflix access, that sort of thing.
Are your rateplans and their descriptions clear as to what's being offered? Double check, and make sure they only highlight what's relevant, too – for example, you might not need to include details on complimentary parking, but room size and cleaning standards could be of more interest.
Do you have leisure facilities? If so, make details of availability and pre-booking very clear at the booking stage.
Your rates and availability for autumn
We always say it, but don't forget it! Always always always make sure you have the best prices on your own website so you'll increase your direct bookings as much as possible – the name of the game.
When it comes to your book direct messaging, keep it simple. It needs to be as clear and consistent as it can be – so make sure it's on all of your social and ad platforms. Make it pretty, too – the right imagery is so important. Don't just reuse the same old stock image you've recycled a couple of years running – use the best autumnal shots of your property if you have any, or try the likes of Unsplash for a better selection of vibrant visuals.
It's also a good idea to load your rates for the next 12 months – this is something we always recommend.
If you're offering prepaid rates, make sure you highlight the ease and flexibility surrounding this – eg, 'Prepay & Save, cancel up to 72 / 48 hours before arrival for a full refund!' Your property is seeing payment, and your guest is happy. Win win.
Battling cancellations
Cancellations are unavoidable, but there are ways of managing them and continuing healthy, loyal relationships with guests. Read more about the state of cancellations here.
If you need any more tips on how to execute an autumn campaign, give us a shout on hello@netaffinity.com