Hotels across the UK, Northern Ireland and Ireland have finally been given clarity on when they can reopen following a long period of lockdown (May 17th for the UK, May 24th for Northern Ireland and June 2nd for Ireland).
With that in mind, it's important to make a list of considerations you need to take into account while preparing your hotel for reopening. From your booking engine to your website content to your social media channels, don't let the little things slip through the cracks. You want the entire booking process from start to finish to run smoothly for your guests as they embark on their next getaway bookings. Here are a few things to check on across the board before the big day arrives!
Your booking engine
Make sure all of your rate plans and their descriptions clearly state what's included in your offers. Highlight inclusions in the name of your rate plan, so for example: 'Summer Stay Offer – 2 Nights Dinner, Bed & Breakfast'
Make sure your rate plans only include information that's relevant to people booking. Double check there's nothing irrelevant (for example, a message about complimentary use of the leisure center) and ensure you're covering things like room size and cleaning standards
Review all your policies around booking deposits and prepayments – make any updates necessary to your T&Cs and description sections
Review visuals across your rate plans – have you updated them to reflect the relevant seasonal offers? Make sure your summer offers are complemented by summery imagery, remove any winter/easter/spring visuals that may be lingering. It sounds simple, but it's important to check and update!
Consider capturing more of the domestic market with length of stay offers (3 or 4 night offers) which will encourage people to stay with you for longer. If people aren't getting away for that foreign holiday this year, it's more likely they will be interested in making their staycation longer. It also looks as though many domestic holiday goers are planning to take at least two breaks this year, if they can – again, this is likely due to the fact that foreign travel is still too uncertain a concept to plan
Learn more about our award-winning booking engine here.

Your rates and availability
Try to make sure you continue to have the best prices on your own website because this will encourage guests to book direct
Communicate the message clearly across all your platforms (your website, social media, ads) that guests will get the best deal by booking directly through your hotel's website
Ensure your rates and availability are loaded from your reopening date, for the next 12 months (at Net Affinity, we recommend you load rates in general on a rolling 12-month basis)
If you are offering prepaid rates, amend the flexibility on these rates. For example, communicate a 'Prepay & Save' message, where your guest can cancel up to 48 or 72 hours before arrival for a full refund. This way, your guest still saves, your property sees cashflow & your guest is comfortable and has peace of mind
Make sure children/infants can be added during the booking process. Your family bookers will be more confident when they can see the exact the additional cost for each child and when they are reassured the room will have sufficient space
Think about the mindset people are in as they book their next getaways – you may need to provide more options they can see are clearly available at this stage to make them more comfortable, for example, if you can add booking preferences like 'high-risk guests' or 'room service only'
Your website content
Review, amend and update any Covid-19 related content you have on your site
If you don't have one already, add a page of content around the sanitation and social distancing policies you will have in place upon reopening. Then, you can link to this page where relevant throughout the rest of your site, your booking process and within email communication with your guests. Just make sure the content is created as a webpage, not a pdf – a pdf will not be indexed by Google, therefore it will not have any SEO value
for your site
Make sure the Safety Charter logo and information are clearly visible on your site. People will feel reassured when they see this as it proves that the recommended safety and cleaning guidelines are being adhered to
Update your website's action bar with your reopening date and have it direct to your latest special offers
Review the terms and conditions on your site – is your hotel coming across as flexible and understanding? Adapt your tone so it feels this way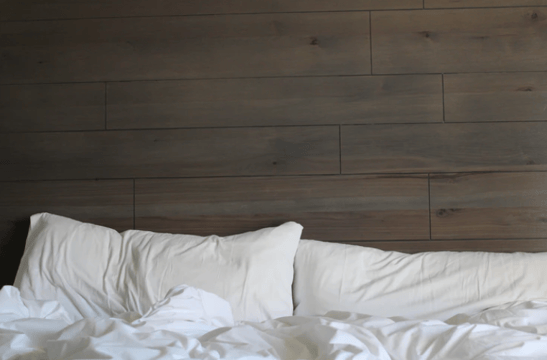 Your email communication
Send an ezine to your database detailing when you are reopening, the sanitation and social distancing policies you have place and the offers you have available
Consider crafting a bespoke pre-stay email to promote your hotel's services, again highlighting sanitation and social distancing policies to reassure guests before they arrive
Send an email to future guests who are still booked to stay with you, in which you share information about your reopening and mitigate future cancellations
Your vouchers
Review all your vouchers and ensure the price points, terms & conditions and imagery are all up to date
Make sure the expiration dates are outlined as per new legislation in Dec 2019
What else?
Double check your Google My Business & TripAdvisor profiles. Amend your opening status and respond to any reviews you may have
Push your reopening date, summer offers and health & safety reassurances across your social channels – people will scroll through your Facebook or Instagram profiles to get an idea of your hotel's brand/offers/considerations
In order to ease the pressure on your staff who inevitably will be getting lots of calls regarding flexible booking and health & safety policies, make absolutely sure all of the information can be clearly found across your online channels, particularly your website
We understand there is a lot for you to consider and plan for at this time. For more in-depth information on how to attract guests using content marketing, take a look here.
To learn how to increase family bookings on your site, take a look here.
If you'd like to know how to build guest personas more reflective of people post-pandemic, take a look here.
Need anymore specific advice on preparing for your reopening? Reach out to us on hello@netaffinity.com