Level 5 isn't going to last forever.
With summer just around the corner, the dream of getaway and adventure is venturing closer to something resembling a potential reality. People are dreaming of, researching, and booking their next staycations. This includes families, who will make up a huge chunk of the staycation market this summer! To increase your family bookings, you need to make sure your hotel is coming across as 'family friendly' online.
How can you make sure your hotel comes across as 'family friendly' online?
Understand and emphasise your product's Unique Selling Points (USPs)
This is the first crucial step, because in doing so, you're going to be able to set your business apart from other properties competing for the family market. Consider building a family section on your website to highlight these USPs, and link to this page from your homepage. Check in with your reservations team to get a solid overview of the questions they're getting asked over the phone so you can address as many queries as possible on your site.
The questions to answer could include the likes of:
What time is best for me to dine?
Can my family use the leisure facilities?
What are your Covid-19 health and safety policies?
Visuals, as always, are so important in selling your message. Make sure that you have the right kind of images showcasing everything about your hotel that's attractive to families – the family rooms, kids club, swimming pool, etc.
Increasing family bookings on your website
When you've decided on the right content and information to add to your family page, think about how it is portrayed – this is as important as the information you're providing. Make it easy to read, whether that means using bullet points, highlighting specific words, using paragraphs instead of displaying one long chunky block of text.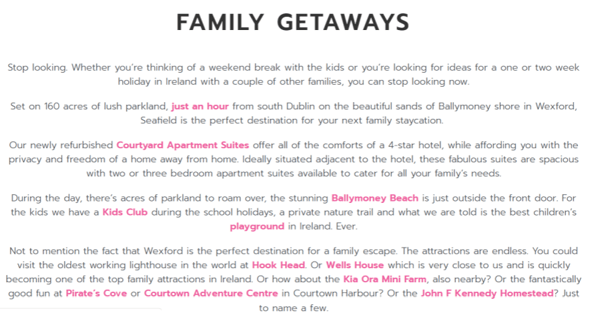 Talk about the little things! Things like having Smart TVs and room access to Netflix cannot be underrated. This is the stuff people look to complete their experience, and if there's one thing we've learnt over the last year, it's that the little things have the power to bring us more joy than anything else
Make sure all of your suitable room types are visible. If you can, consider uploading floor plans of your family bedrooms, interconnecting rooms/suites so that your family bookers can visualise the proximity of everything
Make sure the content and room types directed towards families are inclusive of all family sizes, eg Adult, 1 Child or 2 Adults, 3 Children etc.
Include all the small detail around things like rollaway beds, camp beds, cots, double/single rooms. These things may seem insignificant but they're not!
Try and put emphasis on and detail into the local family attractions around your property – we talked recently about the importance of using your area to attract staycationers this summer
Does your pricing appeal to the family market?
It's competitive out there! As consumers, we're extremely price sensitive at the moment.
Make sure you review your price points vs your available bedroom stock. If you still have a lot of availability left on certain dates, soften the rate now and build it back up closer to the time rather than keeping it too high early on and panic rate-slashing last minute. If your summer rates are too high, it will not serve you well. There's too much competition at the moment!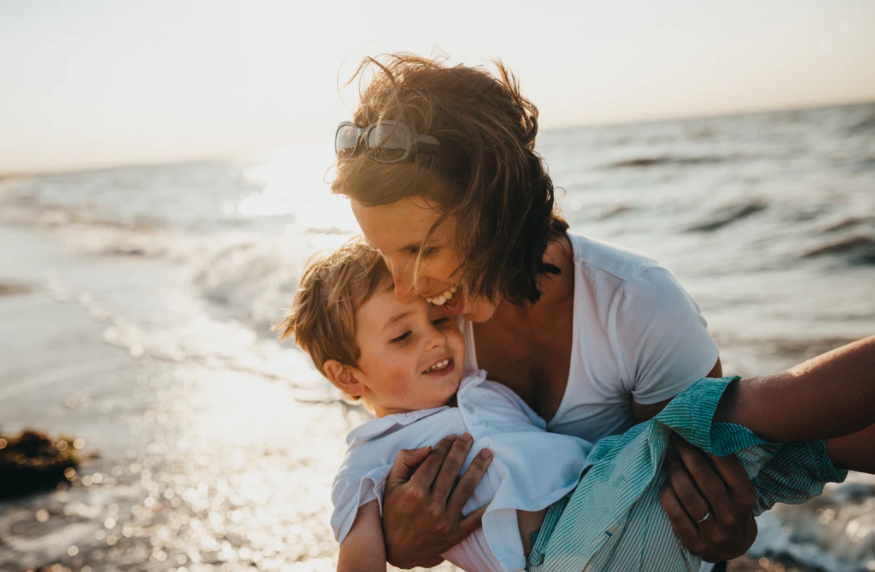 Is your booking process family friendly?
Now, down to the user journey. You need to make it as easy as possible within your booking engine for your users to take the plunge, and book!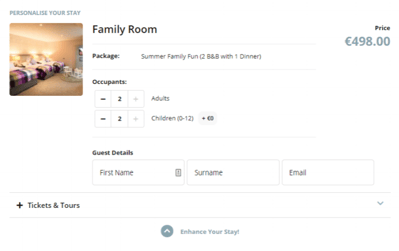 Consider the ages of children – can you create different occupant types for infants (0-3),
child (4-12), teenager (13-15) for example?
With rate plans where there are no additional costs for kids, make this clear in your
rate plan description
With rate plans where kids are added, detail out what's included for this extra cost in your
rate plan description. Make sure the supplements are competitive and appear valuable!
Look at the other room types where there is an option to add children to as occupants: are these loaded correctly, and is there a clear understanding of bedding types available when children are added to the room?
Review your room type description – bullet point your information where possible to make
the content clear and easier to read
Consider adding location touch points such as "10 minute drive to Tayto Park" or "5
minutes' walk to the nearest beach". Remember that convenience is key for parents!
Make sure you have your room type galleries loaded – if you are a Net Affinity client, here's how to do it
Look at your rate plans that aren't family-specific. Make sure that your family rooms are
displaying correctly for these offers too, for families who aren't booking packages
In relation to enhancements, make sure you have the right ones on offer for family
rooms and rate plans. So, don't offer a Romance Package as an add-on to a Family
Summer Rate for example! Read more about how enhancements can increase your average booking value here
It's important to remember to include all the details of your package in the rate plan title!

Add a 'special requests' box so your guest can add any notes on things they require on their reservation when they're booking
When you're finished loading your rate plans, take out your mobile and go
through the entire booking process yourself through your website to make sure everything makes sense! On average, 74% of traffic to hotel sites are on mobile – this will only continue to grow
What kind of promotions should you target families with?
We've said it before and we'll say it again… it's been a long road, and we're all tired. Levelling with people, your potential customers, who are all feeling the same way, will help when you're considering your tone and messaging. Put the needs of your guests at the heart of your promotions.
Use empathetic campaign titles to capture attention like: "Let us look after you this summer", "Rediscover the hidden beauty of your county", "Dream now, stay soon"
Focus on common search words and keywords with high search volume like Family
Holiday's, Family Break's and Family Hotels
Show off a strong list of extras and amenities like: Kid's Club, Movie Nights, Toys/Games in Room, Netflix etc
Catch attention with a value proposition: "Free Breakfast", "Kids Eat for Free", "Kids stay free midweek", "Welcome drink/ mocktails on arrival", "Early check-in/ Late check-out" etc.
"Book Direct and Receive 10% off to Hotel Restaurant / Bar!" – this encourages guests not
only to book with you, but also to stay and eat in your hotel's restaurant
Secret offers (promo codes) offering discounts to regular guests – "In appreciation of your loyalty we've prepared a secret offer for you this summer!"
All-inclusive packages for families with small kids e.g. Offer 2 Night BB & 2 Dinners
Ensure flexibility and offer BB only packages for families with older children
Create packages for families with young teens who are too old for Kid's Club but might
enjoy other activities, like Movie Nights
Lower price for summer Sundays – "Stay longer, extend your summer weekend and get
a special price! Sunday 30% off!"/"Sunday sleepover"
No availability on weekends? Change up your prices between midweek and weekend –
"Avoid crowds, visit us Sun-Thurs and get a special price! Up to 30% off"
Take a look at our recent piece on summer staycations for more ideas.

Marketing your message
Firstly, make sure all of your offline marketing activity is supported by a strong online campaign to maintain consistency across all platforms
Run a Facebook/Instagram prospecting campaign targeting domestic parents with kids under 12 or teens. This is a strong market to target on Facebook, so it's an important one to take advantage of
Maintain a strong organic social media presence showcasing all your amenities- your customers will search across all channels!
Send regular ezines, with strong subject lines, offers and content. Make sure your offer's
message is the same and consistent across channels – use the same imagery and
messaging
Back up your social & ezine offers with a strong remarketing campaign on Google Ads,
reminding those who have been on your site but not booked, to go and complete that
booking!
Make sure you utilise any marketing landing pages which you may have and try to drive relevant marketing traffic to these pages
If you have an action bar on your website, use it to promote your key summer offer!
Have you subscribed to our blog? Sign up for weekly insights straight to your inbox.