Galgorm Resort is Northern Ireland's premier luxury hotel and spa. Sitting amongst 163 acres of lush greenery, this truly tranquil property is only 30 minutes from buzzing Belfast. The luxurious property has 125 guestrooms, a selection of restaurants and its very own Thermal Village & Spa – the first of its kind in Ireland.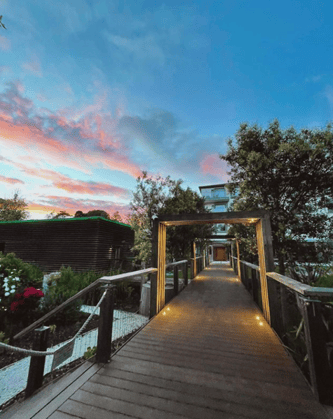 The Rabbit Hotel and Retreat is Galgorm's laid-back little sister. Situated just 20 minutes from Belfast, the four-star property is an influencer's haven with a stunning outdoor spa complete with disco ball and fun, quirkily designed rooms.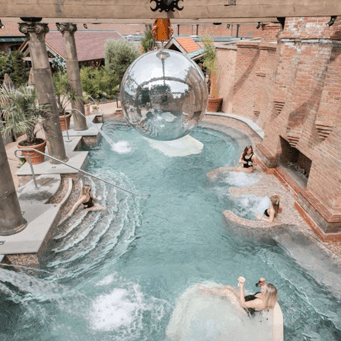 The Old Inn, nestled in the charming village of Crawfordsburn, is also very close to Belfast and just minutes from seaside town, Bangor. An idyllic rural retreat, the super cosy property is full of contemporary character while also sitting in an optimal place for stunning park views.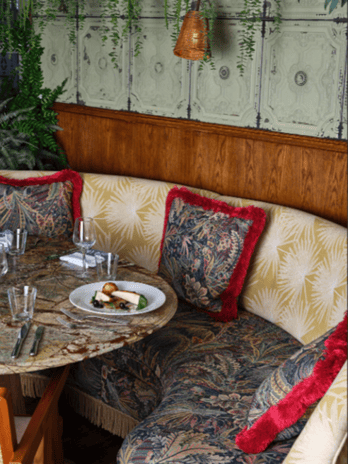 A strong and steady journey
We have worked with Galgorm Collection since September 2014, and it's been a rewarding, exciting and dynamic journey. At this stage, our relationship with the clients is incredibly strong – we feel like one team. Keeping in touch weekly has allowed the relationship to flourish and has provided space for collaboration and ideas, particularly in the marketing space. After years of solid and consistent performance, and innovative ideas put into practice, there has been a great deal of trust built between Galgorm and Net Affinity.
"Net Affinity have been hugely supportive to us and helped us to navigate our way through the pandemic. We have been with them for a number of years and they are always on hand with industry updates, benchmarking, changes in digital and are always open to our requests." - Group Marketing Manager of Galgorm, Victoria Brown
Expanding their portfolio – and taking us along for the ride
We were excited when Galgorm decided to expand their portfolio and add two new properties to their name – The Rabbit Hotel & Retreat and The Old Inn. What was very exciting for us was the opportunity to work closely with the team on a true variety of properties looking to target very different markets. We love the way Galgorm work – they are very good at, and focused, on building their brand. An exciting example of their progress is that their OTA business is less than 1%. We are very aligned with this, given our number one goal across all clients is to get them as many direct bookings as possible. We believe in prioritizing direct.
Currently, Galgorm Collection are using our bespoke websites, booking engine and digital marketing services across Galgorm Resort, The Rabbit and The Old Inn.
"We use a number of their projects, from website design, booking engine and digital marketing services - I feel that using all the products in tandem works extremely well to meet our overall marketing objectives and drive revenue. We have regular meetings with the team where we look at the performance over the last few months and look ahead - they always provide recommendations to us on how to improve campaigns or increase revenue. They are interested in the strategy for our businesses and how they can help us meet our targets by developing their technology to meet business needs." - Group Marketing Manager of Galgorm, Victoria Brown
What are the results?
Galgorm Resort has grown immensely since we took them on in 2014.
Comparing ARR in 2015 (our first full year with Galgorm) to 2022 YTD, we are already up 62%
In relation to RN, comparing 2015 to 2022 YTD, we are up 96%
"Galgorm continue to push themselves and are very open to exploring new avenues. The team are great to work with and communication is a two way street. Budget is not restricted which enables us here in Net Affinity to help them reach their goals and deliver these through the results in our performance reports. It is great to be on this journey with the Galgorm Collection." - E-Commerce Manager at Net Affinity, Marion Abbey
Sign up to our blog for weekly trends, insights and the latest goings on in the hospitality industry.