Fitzpatrick Castle Hotel is an 18th century 4 star luxury castle hotel located minutes from Killiney Beach and right near the pretty village of Dalkey. Overlooking Dublin Bay, it is a prime spot for beautiful views Dublin has to offer. The hotel's cosy feel is heightened by the fact that it is family-run, giving it an incomparable touch of home.
A harmonious partnership
We have worked with Fitzpatrick Castle Hotel since they went live with our booking engine and a thoughtfully designed bespoke website in summer 2020. Since then, the partnership between ourselves and their team has been open, fluid and collaborative. Most recently, Fitzpatrick's also began using our marketing services so now we have the opportunity to integrate all of these services together which enables us to provide Fitzpatrick's with the very best insights and results.
Overcoming challenges together
It was a tricky time when we initially went live with our booking engine and bespoke website – Fitzpatrick's had just reopened after the first Irish summer lockdown due to the pandemic.
We have a healthy budget for marketing, so we have been able to set up a healthy mix of search brand campaigns related to weddings, leisure and restaurants as well as room types. This is a really helpful exercise for hitting many different types of travellers and hospitality consumers.
We've come a long way since then. Looking at the results we've seen across the board in January to April 2019 vs the same time period in 2022 (a fairer representative than the Covid years) we have noted the following:
362% increase in revenue
78% increase in bookings
13% increase in arrivals
Great success with Google Hotel Ads
We have seen phenomenal success in relation to Google Hotel Ads across all of our clients over the last year. Year to date, Fitzpatrick Castle Hotel have also seen a significant return on the platform.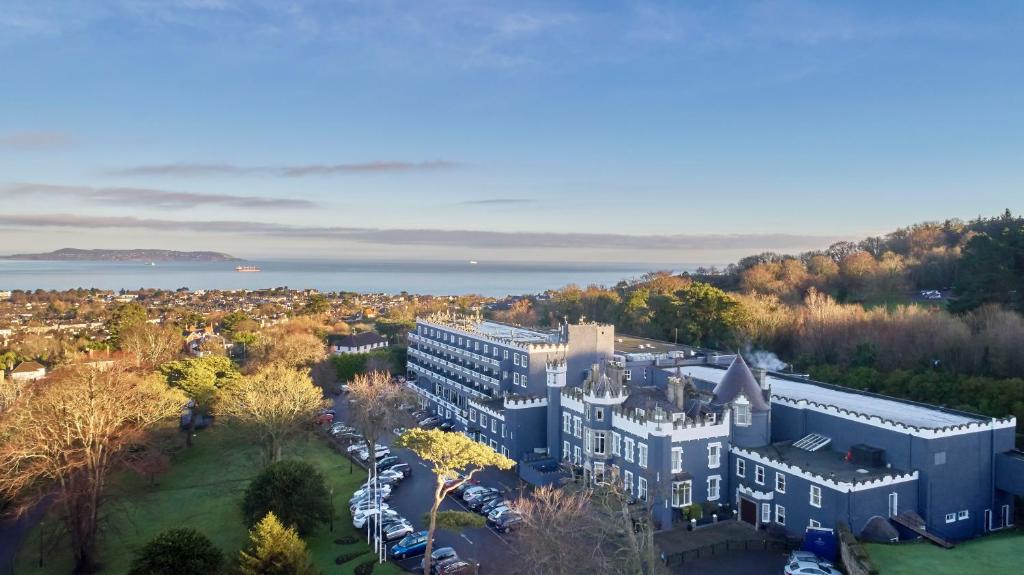 Going forward together
Marion Abbey, Ecommerce Manager for Net Affinity says: "From the very beginning, the team at Fitzpatrick Castle have been so open and willing to share information for the benefit of their hotel's performance and it has made us feel very strongly that we are an integral part of their wider team. We feel like we understand their goals very well and we're looking forward to aiding them in achieving these goals going forward."
Our team has enjoyed nurturing the healthy, collaborative relationship with Fitzpatrick Castle Hotel since we began working with them in 2020. Our goal is to continue identifying the strongest methods of gaining direct bookings for the hotel.
Mark Scott-Lennon, Managing Director of Fitzpatrick Castle Hotel says: "I am very happy with the collaborative relationship we have with Net Affinity and the results we have seen together. I'm looking forward to the partnership developing over years to come and am confident in our continued and future success."
Sign up to our blog for weekly trends, insights and the latest goings on in the hospitality industry.