With the number of significant changes the world has experienced over the last year, it's no wonder that our needs and behaviours as customers have evolved too – we spoke about this briefly this week in our content marketing masterclass.
Considering the rippling effects Covid-19 has had across our society, it's a good time to review your market segments and re-evaluate your 'guest persona' profiles within them to ensure that your customer is still at the heart of your hotel's promotional strategy.
Creating, or updating, guest personas for your hotel may seem like a daunting task initially. However, as with all successful, necessary strategies the devil is in the detail. Guest persona development is actually a brilliant way for you to get to know your customers fully, in order for you to communicate the right message.
Understanding the needs of your customers is essential in order for your strategy to be successful. How do you identify those needs, especially now, while we're still in the midst of a global pandemic? How have the behaviours of your customers changed when it comes to booking their hotel stays, and what entices them to book during such an uncertain time? In this article, we'll explore some top tips for creating agile guest personas that reflect the more complex world we are living in.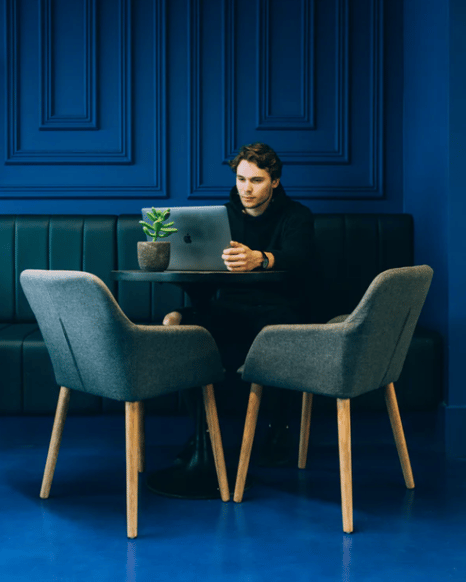 What is a guest persona?
Your guest persona is an invented portrayal of your property's ideal customer. You can develop your guest personas through research into identified customers' behaviour, interests and buying intention, in order to develop and target your marketing strategies more effectively.
What are the benefits of guest personas?
"They help you focus your time on qualified prospects, guide product development to suit the needs of your target customers, and align all work across your organization…having a deep understanding of your buyer persona(s) is critical to driving content creation, product development, sales follow up, and really anything that relates to customer acquisition and retention".
They will help you to:
Improve your overall understanding of the needs of your guests
Align your marketing copy to suit each market segment based on the personas you create
Devise more effective targeting that may increase traffic to your website and improve ROI on your digital marketing campaigns
How do you go about creating them?
"The key to identifying your segments begins with in-depth insight into the knowledge and experiences your customers need before they will buy."
First of all, identify your key customer profiles within your current market segments. This can be as specific as you wish it to be. For example, your guest persona may be based on remote workers such as: Jenny, the 30 year old professional working from her family home who is looking to book a Workcation. Jenny's objective is to simply enjoy a new environment for a few days while she prepares and presents a webinar to a global audience in a quiet, well lit room with high speed Wifi.
Once you have identified your key personas like 'Jenny', you'll then need to consider several variables that will assist in developing and personalising the fictional representation of this customer and her needs.
Here is an overview of what kind of variables you can consider while developing your guest personas:
Personal needs/requirements
Values
Covid-related stresses
Safety concerns
Interests
Age
Location
Gender
Device usage
Income
Objectives
Once you've identified these basic needs and variables, dig deeper and conduct further research to fully develop agile guest personas for your hotel. Some tips to assist you on this journey:
Reviews
As Walt Disney once said, "There's no magic in magic, it's all in the details". You can discover in great detail a customer's needs by analysing their feedback. Both positive and negative reviews are essential to understanding your customers and what makes them tick.
Utilize web analytics
Collate in-depth demographic, device or site usage data with Google Analytics. Look at affinity and in-market audience. Demographics alone are not enough information to target a specific person. For example, a woman with a child isn't just reading about a hotel or mummy pages, she's more than a mother! She'll have a plethora of interests, so don't fall into the trap of thinking too narrowly
Analyse your social media analytics to get an overview of your customers' interests. Similar to Google Analytics and Google Ads, if you're running Facebook Ads, make sure to look into the affinity & in-market audiences for a much deeper analysis. For example, some city centre bookers will have a strong affinity with eco-friendly initiatives and artisan coffee so these kinds of things are great to include in your guest persona profiles when it comes to defining targeting
Review your booking engine reports to determine your most popular rateplans, price points and room types
Visualisation
Create a visual representation for your guest personas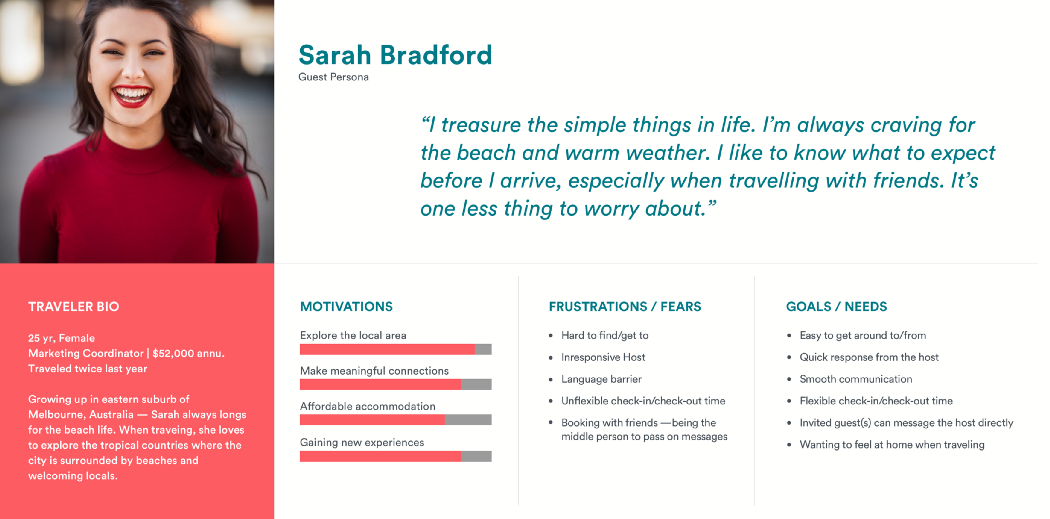 Utilise these illustrations to identify characteristics and differences between your persona's
Utilise tools like such as Hubspot's buyer persona generator
Moving with the times
Behaviours change – this is why your personas need to change too!
How have your customer's needs changed?
With the sheer upheaval created by the pandemic and its restrictions, our collective behaviour as customers has changed, and will continue to do so as the world adjusts. This is why it's imperative to develop promotional strategies with an empathetic approach and we need to consider all elements of the human experience – specifically around fear and safety – when we're developing guest personas for a more complex world.
Have you subscribed to our blog? Sign up for weekly insights straight to your inbox.