As a proudly certified Great Place To Work, we are happy when our staff are happy. With all of the changes we've gone through over the last two and a half years, we have adapted the way we work to reflect a more fluid and flexible corporate world.
In celebration of Certification Nation Day - a global celebration of Certified great workplaces - we sat down with Senior Marketing Strategist Susan Scott-Lennon for a chat about her experience working with Net Affinity.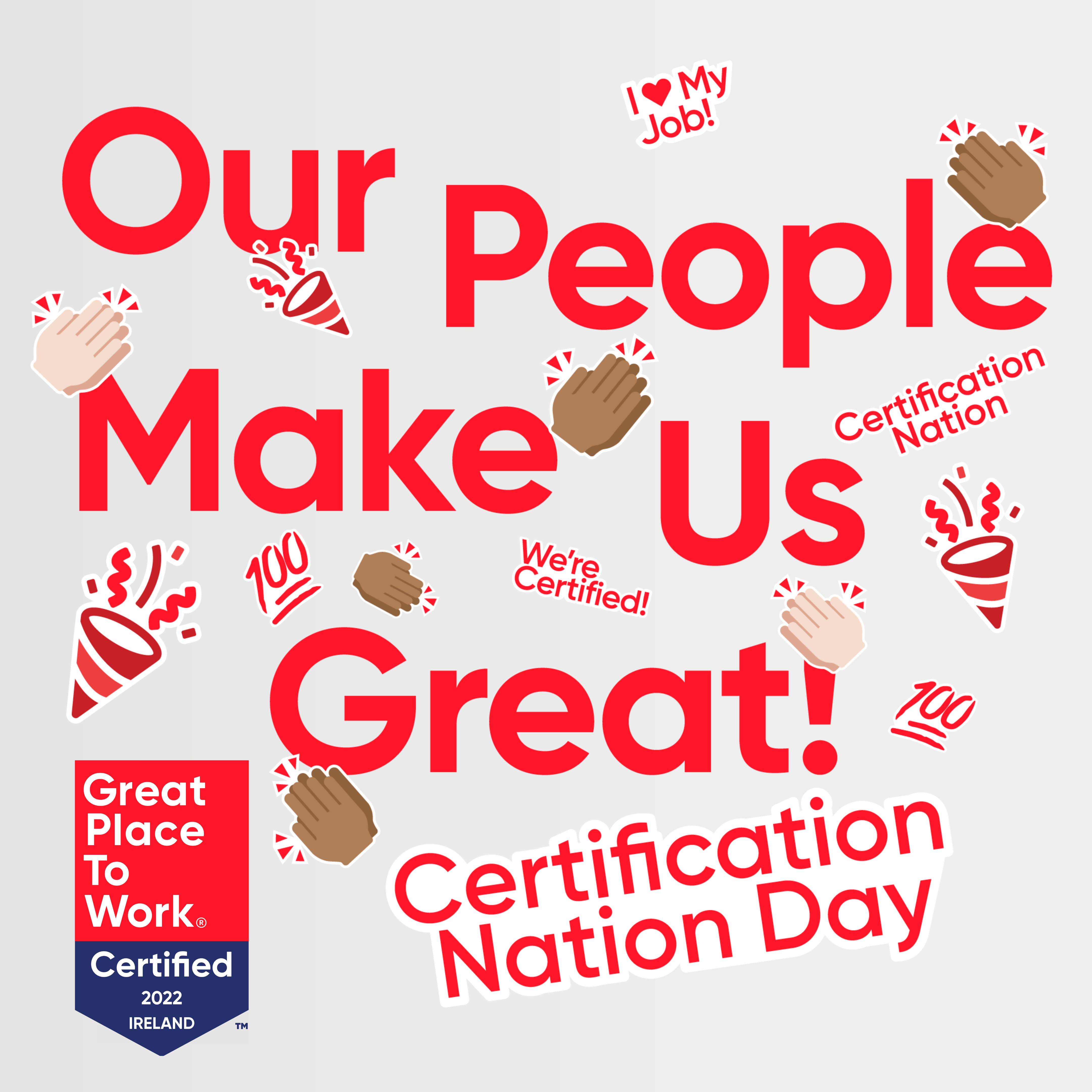 How long have you been working for Net Affinity?
I have been working with Net Affinity for over three years now, and I have to say, the time has absolutely flown! I've gained so much experience in those three years and I love working with my team.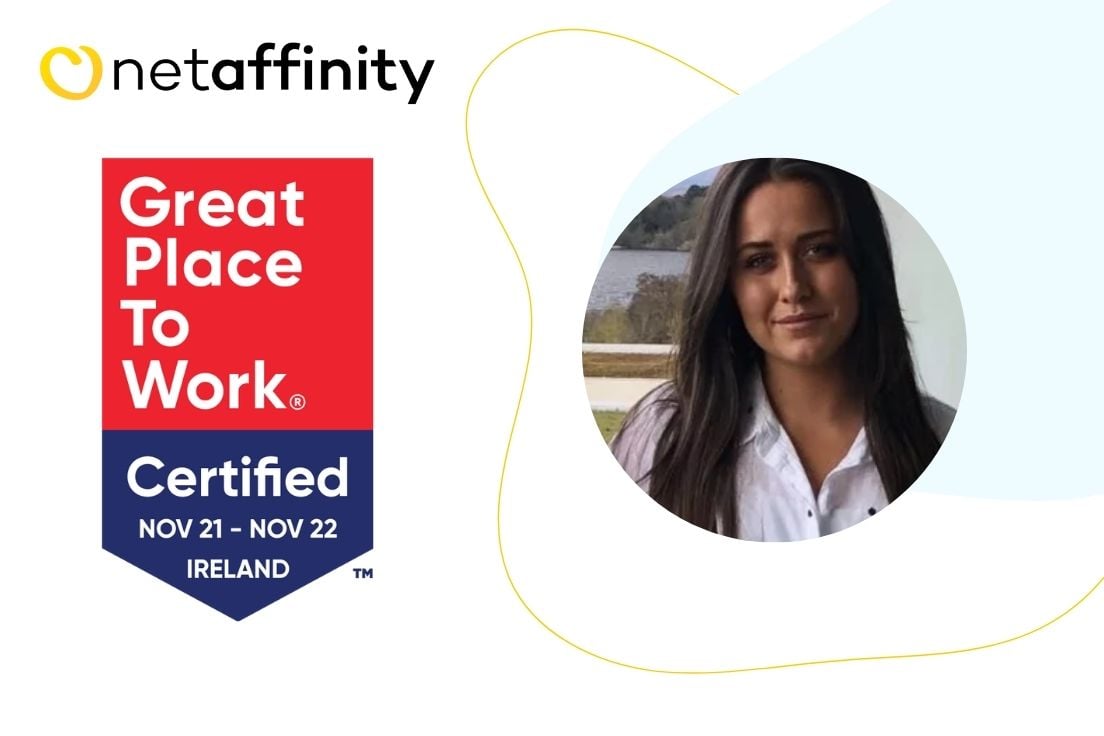 My role has evolved over the years and I love the mix of responsibilities I currently have as it means no two days are the same. I work with hoteliers to develop and manage their marketing campaigns with the intention of driving the best results possible for them. I do a lot of work internally - I run many of our webinars and trainings, and I also host our podcast - Marketing in the Morning.
We started Marketing in the Morning back in the depths of lockdown, so I have always recorded it remotely. I have the full podcast recording gear set up at my desk which always amuses visitors to my home!
I recently finished up running the latest instalment of our Level Up training series (15 minute upskilling client-focused sessions on various elements of Net Affinity's CMS). I'm a very outgoing person, so I love that I have been supported and encouraged to develop my communication skills as much I have done over the last few years.
How have you found working remotely over the last year and a half?
Incredible. I suffer with migraines, which could sometimes be agitated by the commute and the sometimes loud hustle and bustle of the office. Being able to work from home has made a huge difference to my wellbeing. I have a far healthier work/life balance - although I do have to keep tabs on myself to take proper breaks throughout the day, which Net Affinity fully encourage!
Working from home enabled my husband and I to finally adopt a dog - something we had been wanting to do for years. I consider myself very lucky to be able to work from home while also maintaining strong relationships with my colleagues.
How have Net Affinity supported you in your remote working journey?
Net Affinity, like many other companies, had to hugely pivot into a fully remote working policy as Covid-19 hit. While in some ways the transition was daunting, it was also seamless. Our boss had our work desks and screens shipped out to each of our homes so we didn't have to worry about any of the set-up logistics. We also have regular check-ins with our team leads who make sure we have all the support we need to do our jobs as efficiently as possible.
Are there any marketing trends that particularly interest you currently?
Working in digital marketing means my job is constantly changing - there are always new platforms, campaigns, and ways of working to take into consideration - everyday is a school day. It is essential that we, as the marketing team, keep on top of developing industry trends and technology so we're always providing the best possible service to our clients.
Throughout the pandemic, we have seen a consistently strong performance on the Google Hotel Ads platform, and I expect performance to strengthen even more over the summer months.
A huge area of concern for marketers at the moment is the impending move to cookieless tracking, as it will fundamentally change how we will be able to target and track customers online. With browsers becoming more privacy-driven, having a solid first party data strategy in place will be crucial for your marketing success - so building your email data base through Lead Generation campaigns is something we are placing a lot of focus on at the moment.