Ireland has been moved to Level 5 of the Plan For Living With Covid-19 for six weeks. While hotels, guesthouses and B&Bs may remain open across the country, this is only to support the provision of essential services.
Throughout the rest of Europe, governments are imposing similarly strict restrictions as the second wave sweeps across the continent and the World Health Organisation issues warnings on the possibility of hospitals becoming overwhelmed.
In France, for example, about 20 million people are currently living under a 9pm curfew. Belgium has introduced its first national curfew since the second World War.
We will continue to get through this! For the moment, we've put together a Level 5 checklist to help you revise and prepare all necessary items including your booking engine, voucher strategy and website content.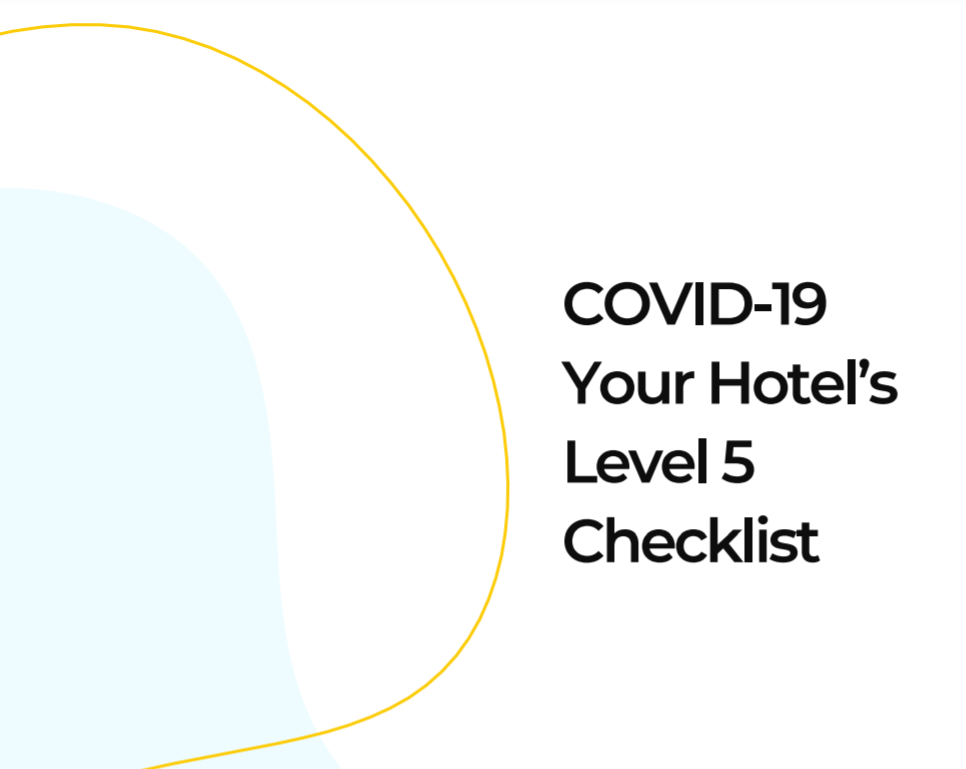 Your booking engine
Regardless of who your booking engine provider is, make sure you do as many of the following as you can:
No Availability Page
If you're closed, update your No Availability Message with your reopening date
Rateplans
Amend your start date on all your valid rateplans to your new reopening date
Make sure the messaging on your rateplans is all relevant to the current circumstances, eg, information about complimentary use of your leisure centre might not be necessary anymore. Instead you might want to focus on information about your room sizes and cleaning standards
Review all your policies related to booking deposits and prepayments. Update your T&Cs and rateplan description accordingly
Review all of your rateplan badges and ensure they're relevant to the current circumstances
Think ahead to Cyber Weekend. What offers will you be promoting? In recent years, hotels that performed best were the ones who ran clear, simple offers at a large discount with very few restrictions – read more on how to craft your Cyber Weekend offer here
Make sure you have your winter packages loaded in your booking engine so they're ready to sell to guests as soon as they know when they can plan their next trip. In June, we noticed bookings increased significantly as soon as it was announced that restrictions were being lifted
Prepare all your Christmas offers and ensure they're displayed clearly and are easily accessed on your website, especially your residential offers. If they can't meet up at home, more people may decide to meet family and friends in a hotel this Christmas season
Your rates & availability
Make sure that children & infants can be added during your guest's booking proces

s. Someone who is booking for a family will be more confident to do so if they know

the exact additional cost for each child, and are sure the room will have a sufficient amount of space for the number of kids they plan on bringing with them
What else?
If you're staying open, make sure this message is easily visible to any potential local bookers. Specify the services you're providing and highlight your dining and takeaway options
If you're closing temporarily, communicate this clearly on your website and booking engine, and if you know what date you'll be reopening, make sure you:
Update your action bar or badge
Have a dedicated page on your website accessible from the main menu
Add a short pop up message to your website and booking engine
Add a customized 'no availability' message to your booking engine
Send an ezine to your database
Keep your social channels active with up to date information
If you're cancelling your existing booking, make it personal and let your guests know they're important to you by making an extra effort to call or email your guests, explaining your decision
Consider setting up a discount code and sending as part of your cancellation email to try and encourage future bookings
Let guests know how they can contact you during this time – whether it's by email, social media or phone
Update your USPs / 'Reasons to book with us' COVID-19 related content including:
New cleanliness standards
In room dining options
Contact free check in/out
Review your Room Type Descriptions – can you add anything here to reassure the guest on booking?
Your vouchers
Now's the time to focus on selling vouchers for your hotel.
Firstly, review your vouchers – ensure your price points, T&Cs and imagery are all up to date
Make sure they have the expiration date outlined, as per new legislation since Dec 2019
Can you launch a Christmas themed voucher to help boost these sales on the run up to the festive period? The advice to consumers this year is to buy local, support Irish businesses, whenever possible
Can you start monetary vouchers at a lower price point, for example, from €25? Can you offer 'Dinner for 2', 'Afternoon Tea for 2'? Think about voucher packages you can offer at a discounted price for Cyber Weekend
Your website content
Firstly, review and amend all of your Covid-19/Level related website content
Make sure your Safety Charter logo and information is clearly visible
Add a webpage specifically to provide all the information your guests need on the

Stay & Spend

Scheme and any offers you may have in relation to it

Update

your a

ction bar with your reopening date and link people to your gift vouchers

Review your T&Cs and make sure your language alludes to flexibility and understanding

Make sure you have all your Christmas content loaded and ready to go for November
Check your Google my Business & TripAdvisor profiles – amend your opening status and respond to any reviews
Add the new 'Free Cancellation' feature on Google Ads
Update your Google My Business profile to reflect special rooms for first responders or health and safety measures
Display temporary services changes on your Facebook profile
What else?
Send a newsletter to your database telling them when you plan on reopening, the sanitation and social distancing policies in place, and any offers you may have

Send an email to

future guests who are

still booked in with you to provide them with

information about your reopening,

mitigating potential cancellations

Consider sending a bespoke pre-stay email to promote your hotel's services,

and again, highlighting

health and safety

policies

We expect an increase in calls to hotel's reservations teams looking for information and reassurance about flexible booking terms. Make sure

all of

this information is clearly displayed on your website to encourage online bookings

and importantly, to

ease the pressure on your staff
Want more advice? Sign up to our blog today.