Every quarter, we pull the latest device data across all Net Affinity clients, identifying new trends, patterns and insights.
The device trends from Q3 2020 are in, and mobile traffic and revenue has, unsurprisingly, continued its consistent growth upward.
In fact, mobile traffic share increased from 68% in Q2 to 76% in Q3, meaning 2 in 3 users on our sites are now using mobile to view your properties!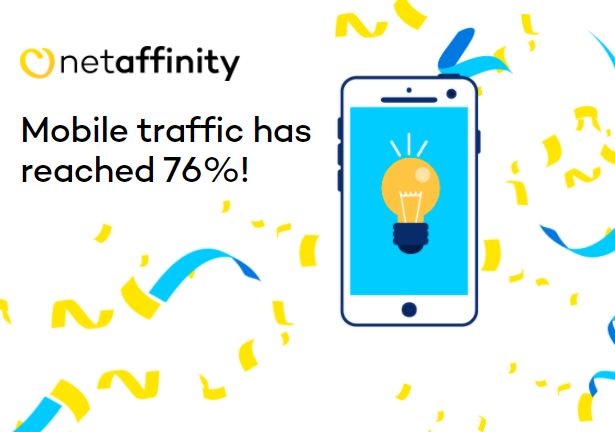 Contextually, mobile accounts for approximately half of web traffic worldwide.
In August and September, desktop traffic share dropped to 19%. This is the first time we've ever seen desktop traffic share sitting below 20%.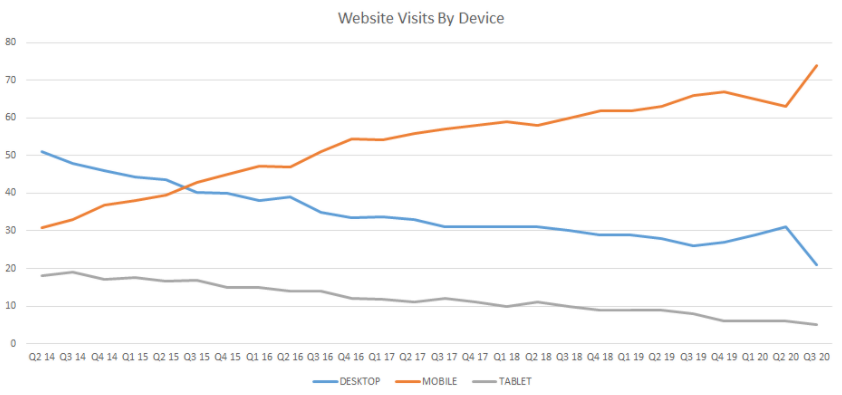 Mobile revenue surpassed the 50% revenue share mark for the first time ever in Q2 this year. In Q3, that figure has continued to steadily increase and is now sitting at 56%.
Desktop revenue share fell below the 40% mark for the first time ever in August, delivering just 38% of revenue.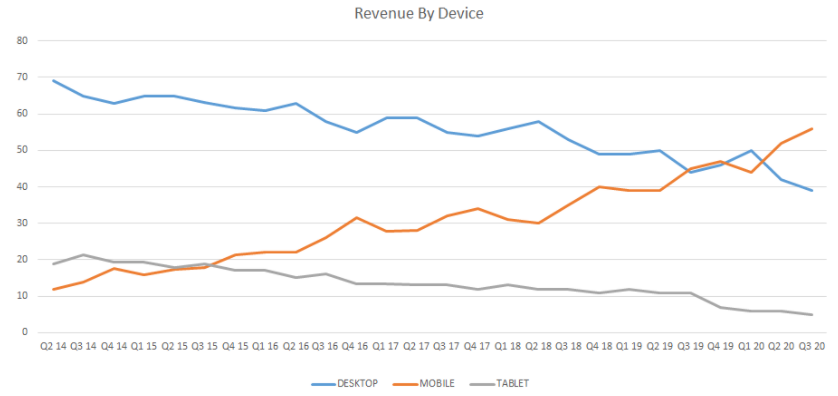 The increase we're seeing in mobile revenue is directly related to the exponential growth we saw in mobile traffic.
As well as growth in mobile traffic and revenue, mobile transactions also saw an increase from 56% in Q2 to 60% in Q3.
Desktop transaction share hasn't taken as much of a hit as desktop traffic and revenue this quarter – although it hasn't come out on top either. It dropped below 40% in Q2 and has stayed within the 30% range in Q3.
Average Transaction Value on mobile vs desktop has remained at a low 14%, dropping to 12% in September.
Need some tips on how to make your website mobile first?! Look no further.
For any questions or to find out more about our device trends, email us on hello@netaffinity.com!