June has been a healthy, thriving month to varying degrees for hotels and accommodation providers across Ireland. In Northern Ireland, hotels reopened on May 24th. In the Republic, they reopened on June 2nd. Alongside this, the rules, restrictions and delays in relation to indoor dining have naturally had an impact (both positive and negative) on the hotel industry. Dublin has notoriously struggled within the staycation market compared to coastal properties, so it's great to see a bump up in its performance in June. Hotels in the North also benefited from having less restrictions in place than the Republic.
While it's uncertain how indoor dining restrictions across the hospitality industry will make people feel going forward, let's focus on our latest hotel booking trends and patterns for now.
What were general bookings like?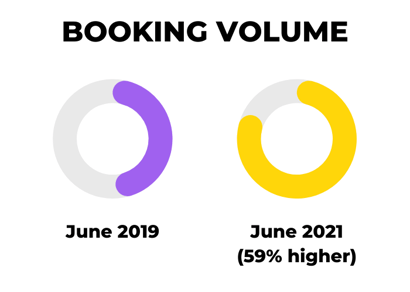 June 2021's booking volume was 79% higher than in June 2020 and 59% higher than June 2019 for hotels in the Republic
It was 70% higher than June 2020 and 68% higher than June 2019 for hotels in the North
Shorter lead times are back, read more about how to combat them here.
What was website traffic like?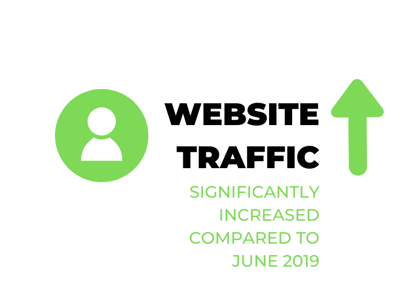 Consolidated site traffic in June 2021 well surpassed the same period in June 2019!
This is interesting when looked at side by side with the recent and incredible performance we noted with our clients who are using Google Hotel Ads. If you are not using Google Hotel Ads and would like to speak to us, reach out on hello@netaffinity.com
Read more about the strength of performance we are seeing on the Google Hotel Ads platform here.
What types of hotels were getting booked?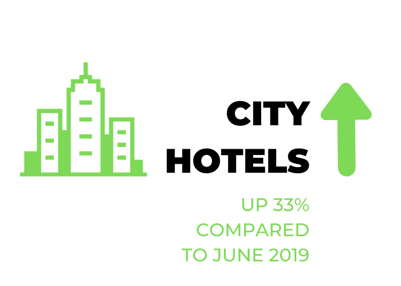 City and Urban hotels saw a nice lift in June 2021! They are up 188% compared to June 2020, and up 33% compared to June 2019
We noted a 24% lift for Dublin hotels compared to June 2019 which is great, but when we consider that 'City and Urban' hotels include Cork, Limerick and Galway among others, and Dublin's suburban hotels also, we can see that although the 'city' bookings have improved, they're still growing slower compared to other areas
Demand for city hotels still isn't necessarily strong, but it's improved nonetheless
How are cancellation rates?
There was a drop in cancellation rates in June – they finished up at 21%. Learn more about how you can overcome cancellations here (pre stay emails and confirmation phone calls will help)
So far, July has increased from 11% to 16% cancellations. Announcements on international travel will impact this cancellation rate, so watch this space
Cancellations will naturally continue if international travel opens on the 19th July, (certain people who had staycations booked might decide to go abroad instead) but then we could also see a spike in international guests coming to Ireland which could hopefully impact the likes of Dublin positively
A significant increase in mobile bookings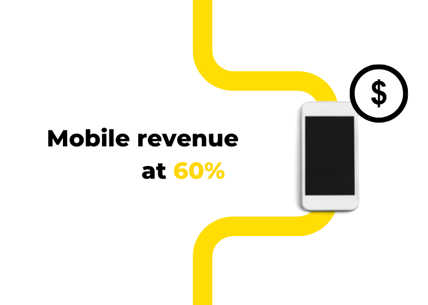 Mobile revenue contributed a whopping 60% of revenue in June 2021! This is the highest we've ever seen it
Mobile traffic was also at an all-time high in June 2021, coming in at 77%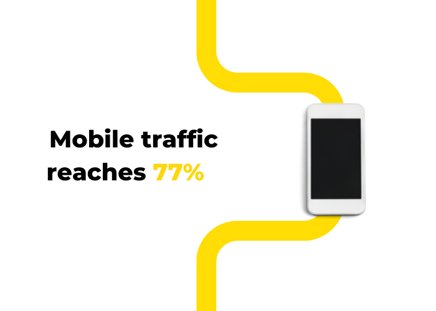 Mobile transactions came in at 63% in June 2021, also the highest we've ever seen
What has mobile performing so well? One thing we have noted across our clients is an increase in marketing activity with a special focus on social
People are also becoming much more confident in buying through their mobiles
We have noted 3 in 4 users visit our clients' websites from their phones, and nearly €2 in every €3 in revenue are generated on mobile
If you're interested in learning more about booking trends, send us an email at hello@netaffinity.com