Every quarter, we pull the latest device data across all Net Affinity clients in order to identify new or developing trends, patterns and insights in relation to guests' browsing and booking behaviour. It's good to be aware of the developing device trends, because it solidifies for you the devices people are viewing and buying on, and in turn, justifies why you should be ensuring your content is optimised for all devices.
In the last trends report we published in October 2020, mobile traffic share was coming in at an all time high of 75%. This latest report (detailing findings from Q1 2021) continues to display the incredible strength of mobile in relation to revenue, traffic and transactions. We saw its performance dip slightly in certain areas compared to our Q4 2020 data, but this is actually a normal occurrence following the Christmas period, which is usually a period of higher social spend on mobile for brands.
What are the key takeaways?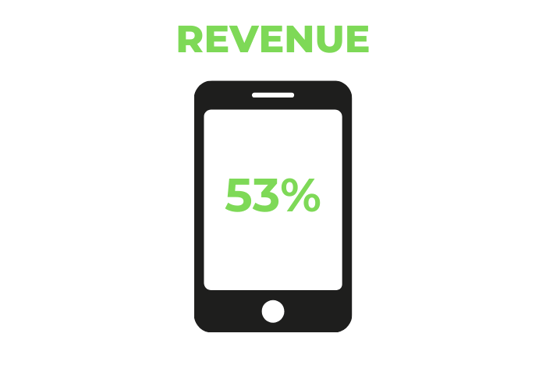 We saw a slight dip in mobile revenue share in our Q1 2021 data compared to Q4 last year. As we've stated, this is a standard occurrence following Christmas activity. Even with the dip, mobile still contributed to more than half of all revenue at 53%.
Mobile traffic also dipped very slightly – it's down to 65% from 74% in Q4 2020. Desktop traffic is at 31%.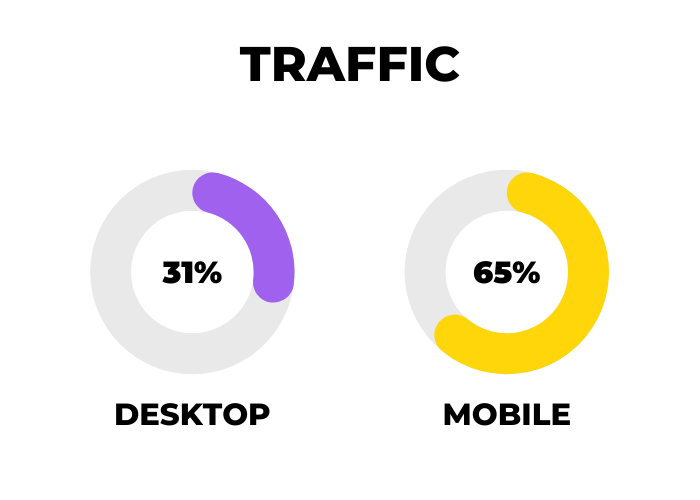 Mobile transactions also dropped slightly from 61% in Q4 of last year to 55% in Q1 2021. This is an expected dip too, and even with this, more than half of all transactions are still done on mobile.
The share lost by mobile almost exclusively jumped over to desktop. Tablet remained almost static, continuing to drift at very low levels.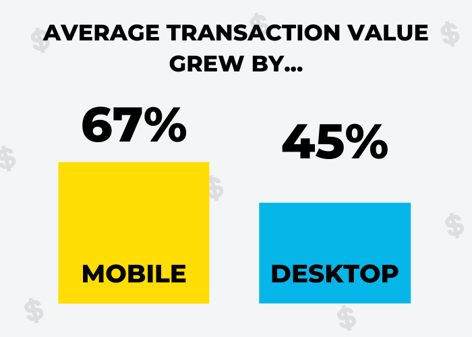 One of the most interesting findings of this quarter's report was the dramatic increase in average transaction value compared to last year. Evidently, there was a high level of uncertainty and anxiety last February and March as the world began tumbling into lockdown.
Contrastingly, the beginning of this year has seen the likes of bookers increasing the length of stays they're booking for summer in the absence of foreign holidays. Compared to Q1 2020, average transaction values are up: 45% for desktop, 67% for mobile, 57% for tablet.
The steep increase in average transaction value on mobile also had an impact on the gap between mobile and desktop bookings, which reached an all-time low of 10% in Q1 2021.
If you are a hotelier, you need to ensure your booking engine is fully optimised for mobile, and that your website is, too.
Interested in our booking engine or website builder? Book a demo with us to learn more.