With room rates returning to 2019 levels, and occupancy at its highest in years, it's not a bad idea to revisit your room pricing strategy. STR recently reported 'record-high monthly room rates on a nominal basis'.

July 2022 (percentage change from June 2019):
Occupancy: 69.6% (-5.4%)
Average daily rate (ADR): US$159.08 (+17.5%)
Revenue per available room (RevPAR): US$110.73 (+11.2%)
The most recent data from Expedia Group for Q2 showed an increase of 40% in stayed room nights and a 9% increase in stayed average daily rates (ADRs) quarter-over-quarter.
Things are not slowing down either. According to Expedia, the strong demand for travel and hotels will only continue (regardless of rising prices), with long-haul destinations making their comeback. Of course, sustainable options will take the spotlight - and hotels that create and provide an inclusive environment.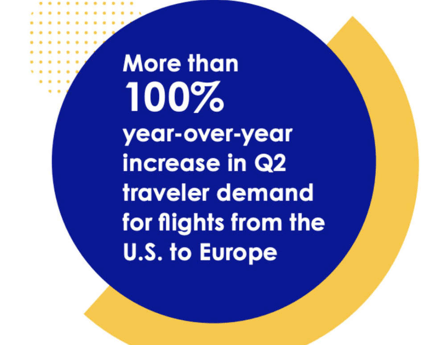 McKibbon Hospitality Vice President of Revenue Management Jihad Lotfi's approach includes honing in on segmentation mix and diving into the data that's available.
Dropping rates last minute to drive up occupancy isn't always the best strategy. If you're picking up rooms and you're ahead of pace, experiment with increasing the rate.


So... how should you go about setting your room rates?
Keep a consistent, steady eye on your performance
Start your day by checking your occupancy, revenue, average room rate (ARR) and no-shows. As well as this immediate and most recent data check-in, consistently compare your performance with the previous year (in this case, perhaps 2019 is the year to compare to still, given the slight interruption we had in the two years following). Your PMS should provide you with solid data that will help to inform your pricing decisions.
Keep an eye on your competitors
Consistently looking closely at how your competitors are selling their rooms will give you a great indication of what your customers are willing to pay. Note their rates, when they are increasing or decreasing, and how regularly they offer discounts. It's a very useful starting point for your own pricing strategy.
Remember who you're selling rooms to
Don't lose sight of your customer segments when you are pricing rooms. It's very important your pricing strategy aligns with your various customer bases - and they may have different behaviors depending on what persona group they belong to. Let this help to guide you.
Having a rate parity strategy in place
While of course OTAs have their place as part of your revenue strategy, be careful that you are always offering the lowest and best price yourself so customers are encouraged to book direct.
Book a demo to find out more about Net Affinity's technologically advanced booking engine
To help ensure this, always make sure your PMS sends updated and correct rates to the relevant distribution channels.