We have consistently seen a steady preference towards mobile across our previous device trends reports, so it's no surprise to anyone (here, there, everywhere!) that mobile is indeed, once again, coming out on top.
Much more exciting than this though, is the fact that… drumroll please… in Q2 2020, we've actually seen mobile revenue surpass the 50% mark for the first time ever!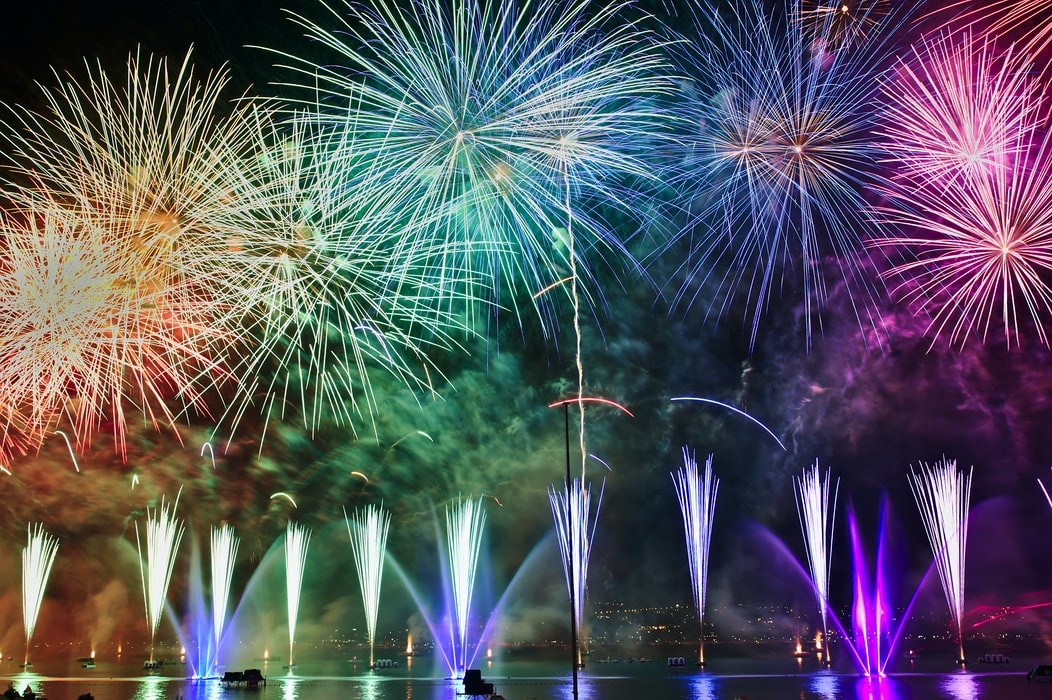 The last time we took a deep dive into our device trend data, mobile revenue had overtaken desktop revenue – so it seems it's just continuing on its journey to the top. We also saw mobile revenue for hotels coming in at 25% – and their mobile traffic coming in at 56% – from Wolfgang Digital's KPI report for 2020.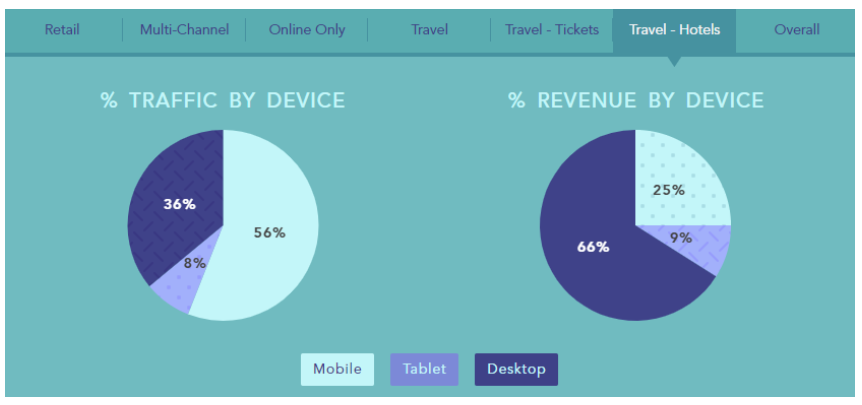 For Q2 2020, mobile delivered 52% of revenue with a steady increase in revenue share going back to February. May was the first month where it crossed the 50% threshold. The mobile revenue share increase from Q1 to Q2 was 8%, which is the single largest quarter on quarter jump we have ever recorded (this is going all the way back to 2014).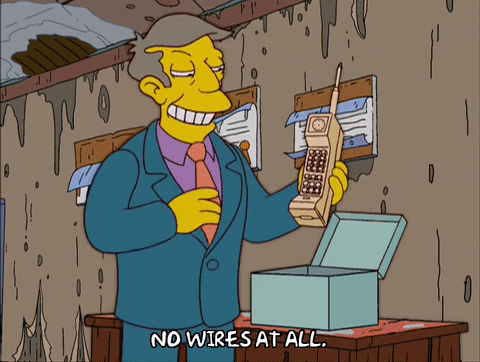 Interestingly, we've seen a slight drop in mobile traffic share in favour of desktop traffic as a whole for Q2 – however, if we consider everything that's gone on in Q2 of this year, it's not really an accurate reflection, and taking a look at the month by month breakdown, we're seeing dramatic jumps in mobile traffic:
Mobile traffic in April was at 49%
In May, it was at 58%
In June, it was at 68%! This is the highest mobile traffic share since December 2019
Desktop revenue share has decreased by 8% in favour of mobile and was at the lowest it's ever been at 42% of overall revenue
Mobile transactions increased by 6% to 56% and have been at over 50% of transactions solidly for 4 months running
Desktop transactions were at their lowest ever in Q2 after losing 7%, coming in at 38% of overall transactions. This is also the first time Desktop transactions were below 40%
Average Transaction Value on mobile vs desktop is at the lowest variance recorded since Q3 2016, coming in at only 14%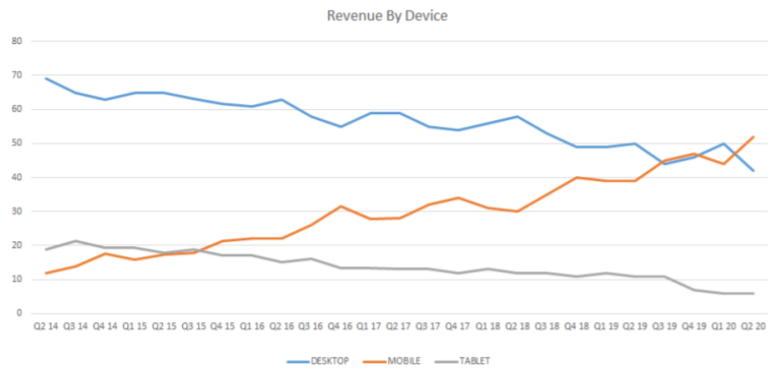 Interested in learning more? Get in touch!