When the students are away, the holiday-makers will play!
In August 2018, Trinity College went live with a campaign marketing their student accommodation as 'summer accommodation' – with beautiful rooms and apartments empty of lecture-goers and aspiring scholars from May onwards, their picturesque 'suburban' and 'city centre' locations became available to anyone for bookings during the summer months (May until late August), with the goal of generating additional revenue.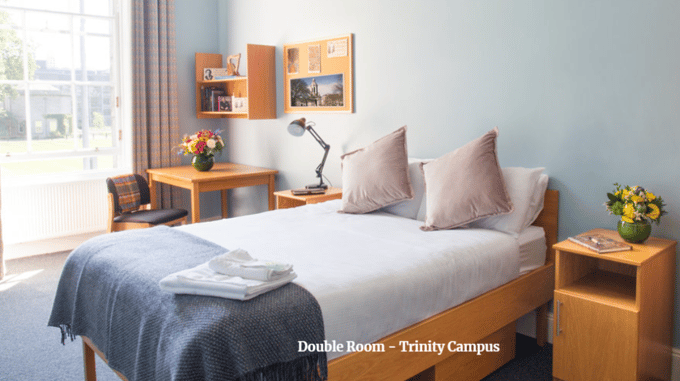 We were delighted to help facilitate this by integrating our award-winning booking engine, along with the Kinetic BedBooker solution powered by SmartHOTEL technology.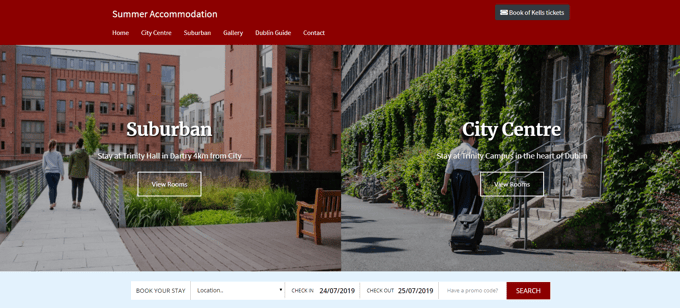 The accommodation available (quality assured by Failte Ireland) spans from private rooms to entire apartments, suiting families, couples and solo travellers. To reach these diverse traveller segments, Trinity College distributes its rooms via the Trinity College website and various OTAs. When guests are going through the booking process on the Trinity College website, our booking engine allows them to have flexible or prepay bookings – whatever suits them best. When guests book via any other platform, BedBooker ensures real-time updated rates and availability on all online sales platforms. The flawless integration between our booking engine and Bedbooker enables Trinity College to drive more revenue and efficiency through an optimised distribution strategy!

As well as guests travelling and booking for leisure, Trinity's summer accommodation has been successfully booked during summer months by corporate groups for the likes of residential conferences and events.
Trinity College is located in the heart of Dublin city centre, so staying on campus puts guests in very close proximity to cultural treasures like the Book of Kells and the Old Library, and also to some of Dublin's best and most exciting bars, restaurants and sights!
Interested in learning more about any of our products or services? Get in touch!